How CX Thinking Helps Avoid Risks & Build Better Products?
Too many articles are written on customer experience (CX). Entrepreneurs simply have no shortage of information about its strategic importance for the entire organization. Great customer experience is the new normal — every business owner knows it and ensures that CX is part of the overall brand's strategy. So why talk about it yet again?
Recently, we've stumbled upon the eye-opening research conducted by Adweek and Accenture. The team surveyed various brands and their consumers, asking both groups whether the brand delivers a superior customer experience or not. While 80% of brands think they do, only 8% of their customers agree. What a huge mismatch between expectation and reality!
This finding brings us to the conclusion that most companies just don't get CX right or don't understand how to approach it. So what is customer experience after all?
The key elements of customer experience
When entrepreneurs talk about their CX strategy, they often refer to the experience in customer services — i.e. sales and support. Just a few years ago, this may have worked. But not now. Today, the flawless CX design must be factored into every business process from day one. And here's why.
Modern consumers are different. They attribute value to an omnichannel customer experience. It means they look for consistent brand identity, utility, and personalization everywhere — on your website, store, social media, and even a chat — as well as across every business function from sales to logistics to marketing. New-gen customers expect you to deliver exactly what they like, want, or need in a way that is convenient for them. Companies that understand those expectations will ride high. But if you haven't embraced the change yet, you risk going obsolete and losing your clients to more flexible competitors.
In order to drive customer-centric transformation throughout the entire company, you need to keep 3 CX commandments:
CX Thinking + Technology Adoption + Agile Culture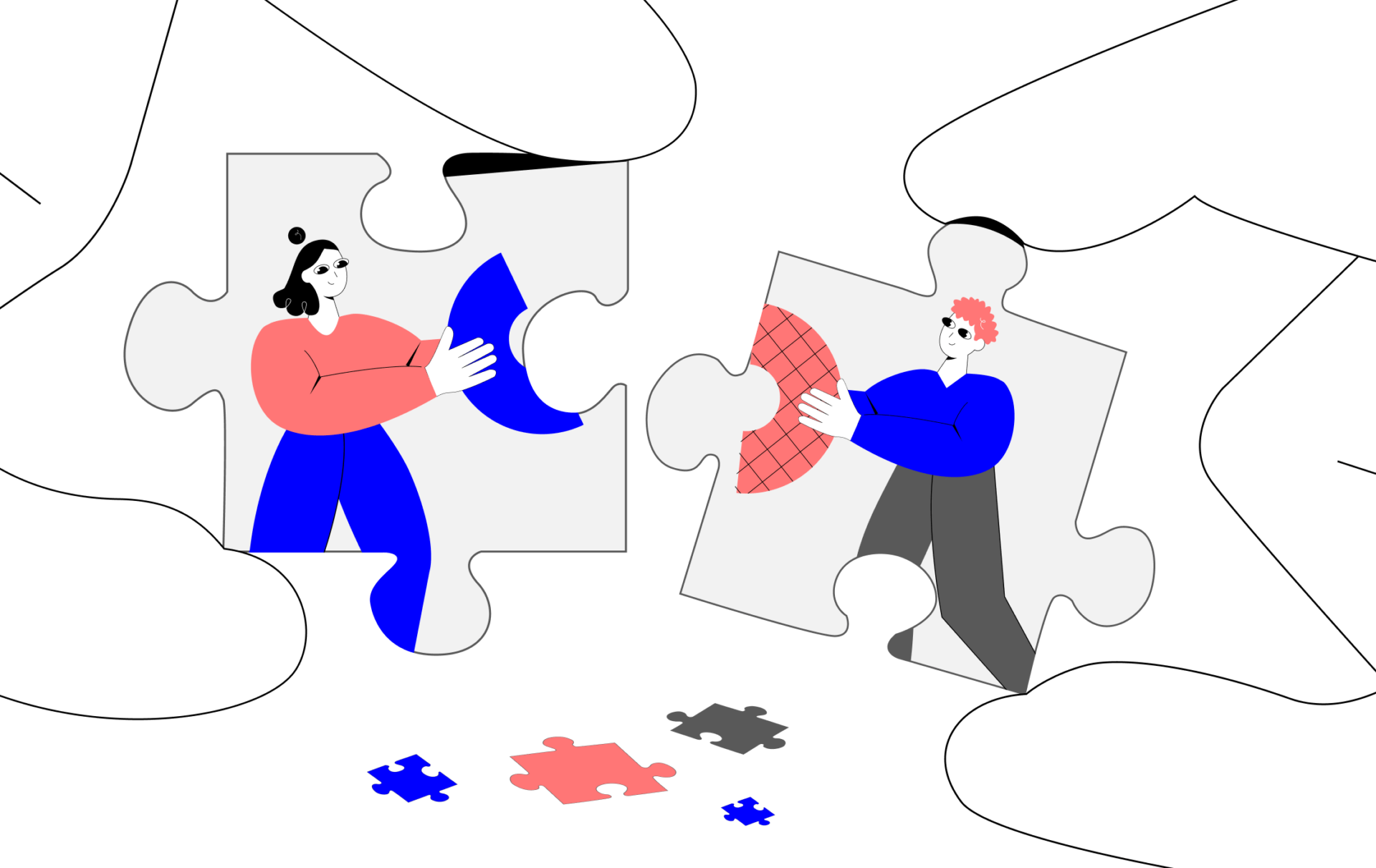 CX thinking
You must adopt the CX philosophy company-wide. It means you have to understand your customer and demonstrate empathy in everything you do.
In order to reimagine business processes through the lens of customer experience, get used to answering 3 simple questions before making any change: What do customers want? How do they want it to be implemented? What can we do to exceed those expectations? The last one is often the toughest because it pushes you beyond the CX fundamentals and allows you to unearth the wants that your customers have yet to realize.
Mastering CX thinking will help you shift the focus from chasing solely business gains to achieving outcomes that are mutually beneficial and satisfying to you and your customer. This is a proven formula for sustainable growth.
Technology adoption
Modern customers are more connected, that's why digital-first interaction is an important determinant of a good customer experience for them. They expect your business to be available 24 hours a day, every day, across all channels. You can't achieve it without technology backing. It helps optimize the entire end-to-end experience, while also doing it at scale, on any medium, and in real-time.
At the very least, you need to have a digital platform with a variety of integrated services like product management, customer management, billing, payment, etc. But in order to deliver a truly exceptional personalized customer experience, you also need to embrace analytics for a single view of the customer journey across channels, as well as have a tech stack that can enhance every interaction on the customer experience map.
Examples always tell the story better.
Say you are running a law firm. The first stage in the customer journey is awareness & initial consideration. How do clients find your firm? — In Yellow Pages? Not in this day and age. Here, CX thinking will come to your rescue.
What do customers want? — Finding the case-appropriate attorney fast.
How do they want to do it? — Online; meaning you must run a business website or app, use social networks for communication with customers, and be responsive on all sorts of platforms with user-generated content.
What can you do to exceed those expectations? — For instance, you could also create a smart bot that serves as a knowledge base for clients. They would ask the domain-related questions and the bot would return the corresponding legal acts, their descriptions, and a selection of case studies your firm completed.
As a result, you can increase the number of relevant applications and minimize the amount of work done by back-office and support specialists. And this is all due to the customer experience focus and strategic use of technology.
Agile culture
Customer behavior is dynamic. It is largely shaped by constantly evolving innovations. Some of the changes are here to stay for years to come, while others will undergo further transformations. You must be in the know of all those trends and how they affect customer experiences. And to maintain the competitive advantage, you have to be quick in responding to the changing habits of clients.
The old-school approach won't work here. The modern business environment calls for highly agile practices. It is critical for companies to be ready for iterating or pivoting when working on customer experience design.
Once the team comes up with a new solution for improving the customer experience, it must quickly be prototyped and tested with real users in order to get first-hand feedback. This gives you a contextual understanding of customer interactions and points to the weak links in your CX strategy.
Simply put, the agile culture helps you experiment fast, measure the results fast, and learn fast.
How to mitigate product risks with CX thinking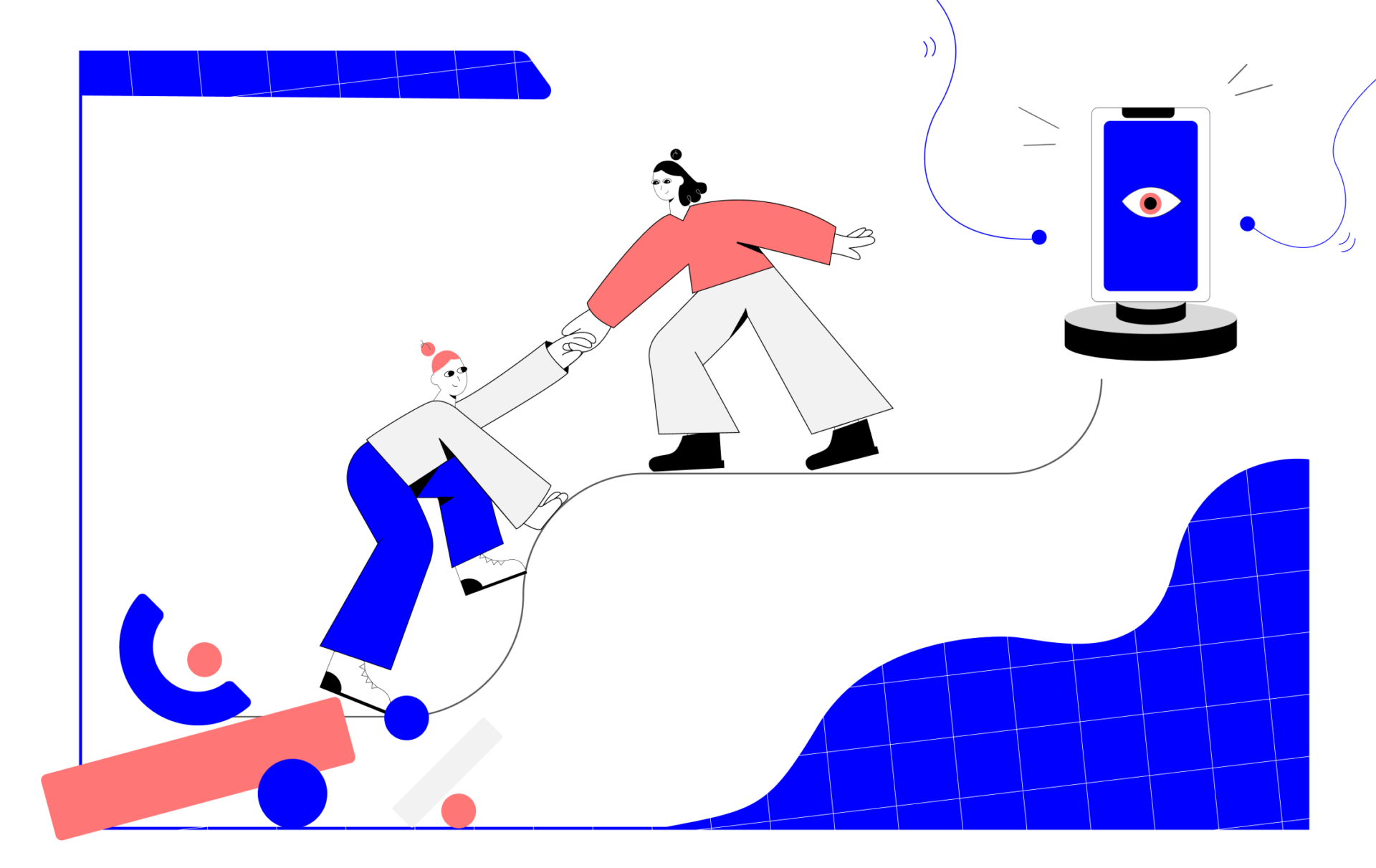 Companies that neglect customer experience are doomed to failure. They build products that no one uses, invest in the wrong technology, and simply encourage clients to seek positive engagement elsewhere.
On the contrary, businesses that orchestrate interactions with customers and fine-tune processes to create unified experiences see people flocking in. That's because they make their customers part of the product — they understand the customer's need, reasons behind it, and respond appropriately. CX mindset helps them get rid of common product development risks. And we can prove it.
No market need — 35% failure rate
Root cause: poor customer research
The latest CB Insights study suggests that 35% of companies fail because their products are of no use in the market.
You are never going to survive if you offer people something they simply don't want. It feels so obvious, but again and again, businesses fall into this demand trap. Why? Because in most cases, they are driven by their gut feeling, and not facts. It is never a good idea to start a venture unless you proved its viability.
You can avoid this product risk by referring to your knowledge of the customer. You need to know exactly how many people are willing to buy your product, what price they consider acceptable, what the current supply of this product is, what factors affect their buying decisions (i.e. seasonal, emergency-driven, etc.), and the like. To fill those gaps with meaningful data, make sure to perform comprehensive customer and market research, surveys, one-to-one interviews, and focus group testing.
If you skip this stage, there's a high probability that you will fail.
Got outcompeted — 20% failure rate
Root cause: unsatisfactory customer experience
Unless you've come up with something outstanding, a dozen other entrepreneurs in your target market have already built a product with similar functionality. Interestingly though, only some of them enjoy the growing demand for their products. How so? After all, they are the same at the core.
The cold hard truth is that those in-demand products offer more than just functionality. They offer improved customer experience. And people are willing to pay for this.
Take Amazon and eBay, for example. They seem quite the same, but the numbers show that Amazon is way more attractive to online shoppers than eBay. In 2022, it has had 3.13 billion visitors per month, whereas eBay — 596 million. The reason is Amazon's customer-centricity. It allows shoppers to make one-click orders, get products directly to their doorstep for free, enjoy same-day meal delivery from restaurants, and even get immediate support on Twitter. The list can go on, but it will only prove that Amazon takes customer experience seriously. They are the evangelists of CX thinking and know how to exceed customer expectations very well. And this is the essence of their competitive advantage.
Flawed business model — 19% failure rate
Root cause: lack of agile culture
We've touched upon it already. Customer behavior changes, market changes, pushing you to also change fast. The customer may love your products or services today, but then, opt for your competitor tomorrow. In fact, the research says that modern customers are less brand-loyal. They tend to consistently switch between brands in a bid to find one that is more convenient for them.
In order to appeal to this new generation of customers, you need to adopt the mentality of continuous innovation. If you know your customers well and analyze their behavior regularly, you understand their buying drivers. By timely spotting negative trends and improving the customer experience, you motivate your clients to stay.
That's how agile companies work. They make the ability to respond fast their first priority.
Not the right team — 14% failure rate
Root cause: lack of cross-functional practices
Often, business leaders confuse CX (customer experience) with UX (user experience) and delegate the responsibility for enhancing the customer experience to the UI/UX design team. That's a mistake. Although both concepts are based on experience design, there's a clear difference between CX and UX. UX is about how easy-to-use and helpful your digital product is; CX stands for how the customer feels about both the product and the entire brand throughout the customer journey. UX is just a part of CX.
That said, customer experience is everyone's responsibility within your company. When designing it, bring a diverse team to the room — a CX strategist, UI/UX designer, product architect, marketing specialist, market researcher, sales manager, customer support rep, etc. As a result, you'll be able to break down silos and design a truly unified positive experience across all points of contact with your customer.
To make this shared goal stick in the minds of your employees, declare customer experience your core business value. That way, all teams will think about how their decisions or actions can ultimately benefit the customer on their journey.
CONCLUSION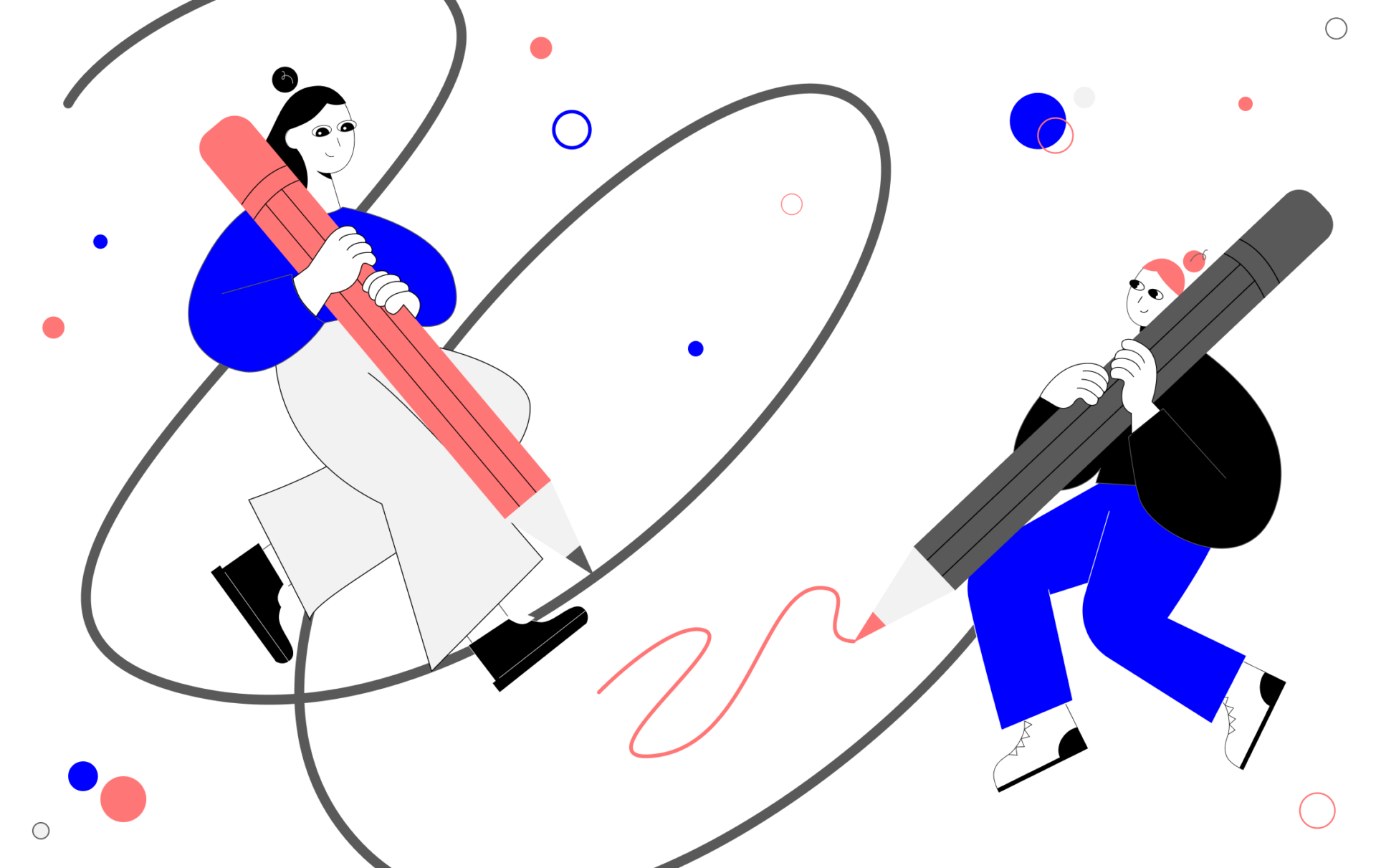 Creating a CX-driven business is not easy. And it is not fast either. Yet, it's essential for surviving in the highly competitive market.
The good news is you can develop the CX mindset using the power of observation and creativity. Start noticing small things in your everyday life; things that are helpful, but are such a pain in the neck when it comes to the experience of using them. What could you do to make them better? Has anyone tried to improve them? What did they do right and wrong?
By thinking like this, you unmute the voice of the customer inside you. Over time, you'll start listening to this voice when making business decisions. This is when you'll become customer-obsessed. And if you need the same-mindset team that also has deep technology expertise and passion for innovation, you know where to find one 😉