PRACTICAL WAYS OF IMPROVING CUSTOMER EXPERIENCE IN ECOMMERCE
"Experience is everything. It turns leads into customers and determines business success." 
Today, we hear it every here and there. But is improving customer experience really so important? Or is it a hot trend that companies hasten to capitalize on?
Let's get things straight so you can decide whether you need help with customer experience or not.
WHAT IS CUSTOMER EXPERIENCE?
As an online retailer, you most likely have a website, which is the main source of earnings for your business. Think about the path your customer takes to complete a purchase on it.
Say the customer wants to buy a new T-shirt. Upon initiating a search on Google,  they stumble upon a contextual ad. It leads to your website's homepage. To make sure that the shop is the right place, the customer decides to do quick research on its reputation. They browse the online store, explore social media, and look through recent reviews. The shop seems reliable and the customer is ready to make a purchase. Yet, they still have a couple of custom questions about the delivery and thus, start an online chat with your customer service manager. Once everything is settled, the customer goes through checkout. After the payment is made, they receive a thank-you email with the agreed delivery details and a discount code for the next purchase.
Why on earth do we describe that process? It clearly shows that a website is not the only touchpoint that customers interact with when making a purchase. Search engines, social media, customer service are also important points on the customer's journey map. Measuring customer experience at each point and improving it accordingly is paramount. This ensures that customers enjoy interacting with your brand and will likely prefer it over competitors.
Customer experience is the impression one gains from interacting with a brand throughout the entire customer lifecycle. It can be either direct or indirect. Direct experience is formed when using the brand's services and making a purchase. Indirect experience derives from supplementary sources — i.e. reviews, recommendations, ads, news, etc.
WHY CUSTOMER EXPERIENCE MATTERS [FACTS & STATS]
Just 2-3 years ago, no one expected that the eCommerce market would have grown that much. But the Covid-19 pandemic did its bit. The world was forced to become more digital, so the transition to online retail was inevitable. Today, eCommerce is still booming — but not because of the ongoing pandemic. Buyers have recognized the convenience of online purchases and now, prefer them over traditional shopping.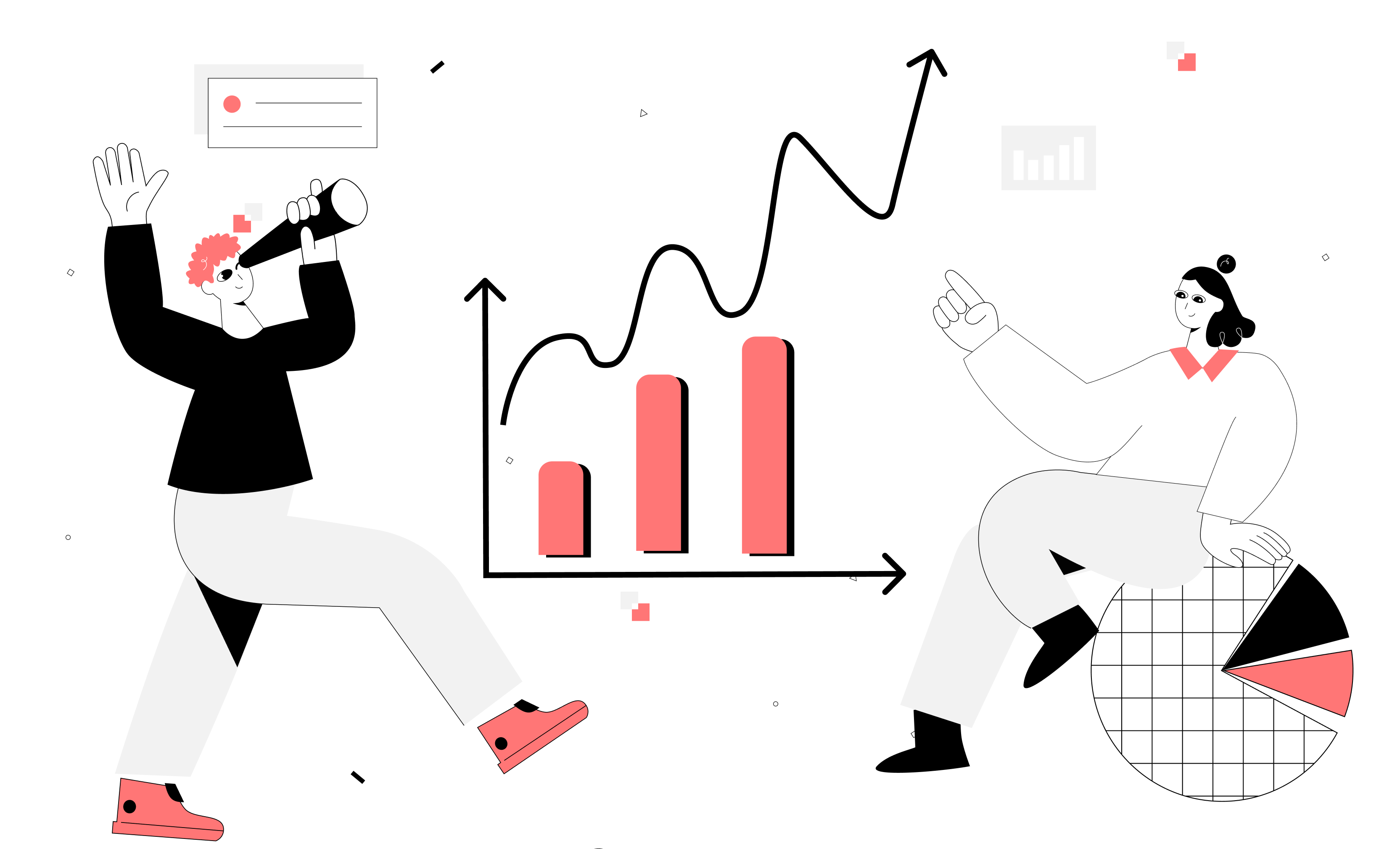 According to Statista, global online sales amounted to $4.9 trillion in 2021. This figure is expected to reach $7.4 trillion by 2025, which is a 50% increase. This indicates that the market is a flourishing one. And chances are that many newcomers will be looking to bite into a piece of that pie. This brings us to the looming challenge of fierce competition for a market share.
To earn the top positions, your eCommerce business needs to be visible to customers, but most importantly, appreciated by them. A sure-fire way to win their hearts and minds is through exceptional customer experience.
The facts and figures below prove the importance of customer experience in eCommerce.
All the above shows how critical it is for any business to be perceived by customers in a positive way. This is the best guarantee of their engagement, loyalty, and advocacy for the brand. If you feel that clients are currently not happy interacting with your brand, improving customer experience should become your top priority.
COMPONENTS OF A GREAT CUSTOMER EXPERIENCE
Offering a seemingly unique product or service is not enough for a positive eCommerce customer experience. The goal is to make people enjoy working with your business. Therefore, when talking about customer experience, many refer to the client-first approach. It implies putting customers at the heart of any interaction with your business. But what does it actually mean? Where should one start to build effective customer experience strategies?
There are certain aspects that you should consider when improving customer experience. While working on CX projects, we've highlighted 5 fundamental components.
1 – CUSTOMER RESEARCH
How one can be aware of the audience segments, preferences, behavior, and motivators if not for customer research. It clarifies who, why, and most importantly, how people go about using your company's services. The data is gained through customer support reports, focus groups, analytics, etc.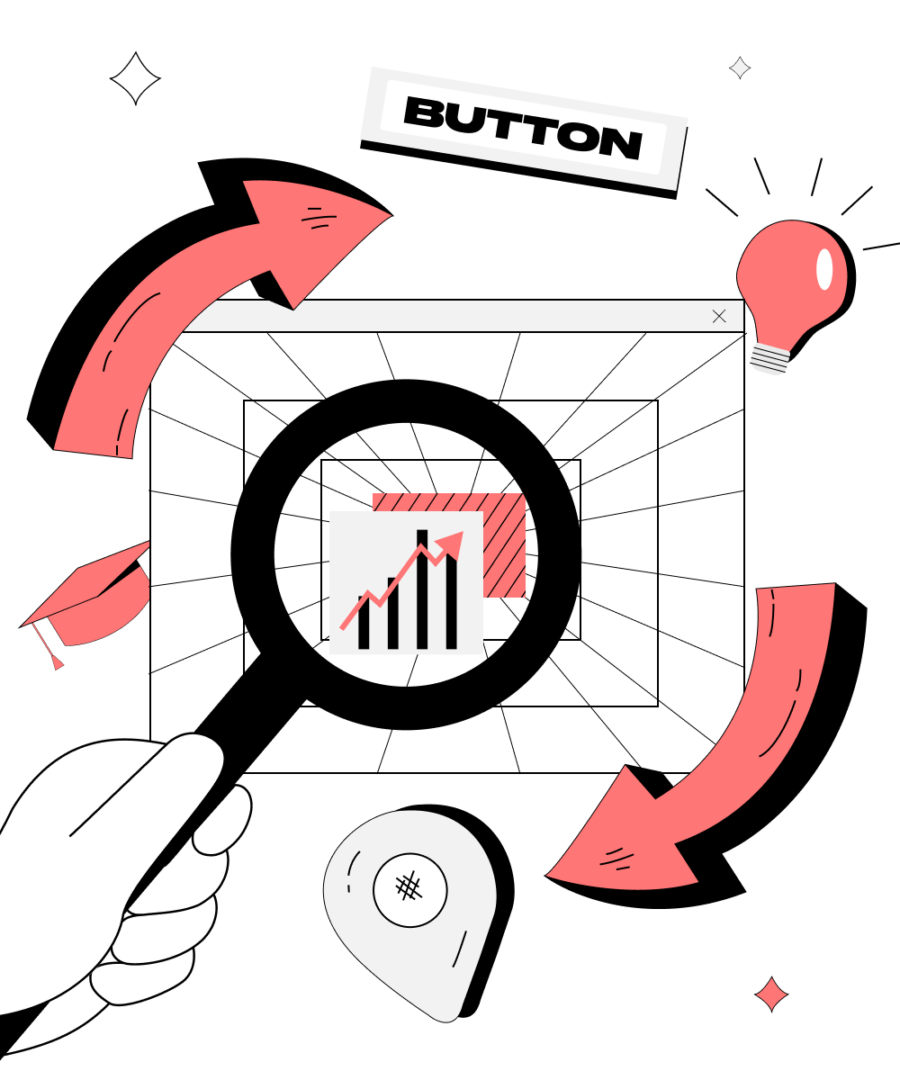 This gives you a clue about the steps customers take — those you do know about, and those you don't — in order to achieve their goals. Using this knowledge, you can map out the customer journey, as well as all the touchpoints on it, and then, optimize it accordingly.
This stage should by no means be ignored. The accurate customer journey is an action plan that instructs you on how to improve customer experience.
2 – DELIVERED VALUE
Every touchpoint is important as it affects the entire customer experience with the brand.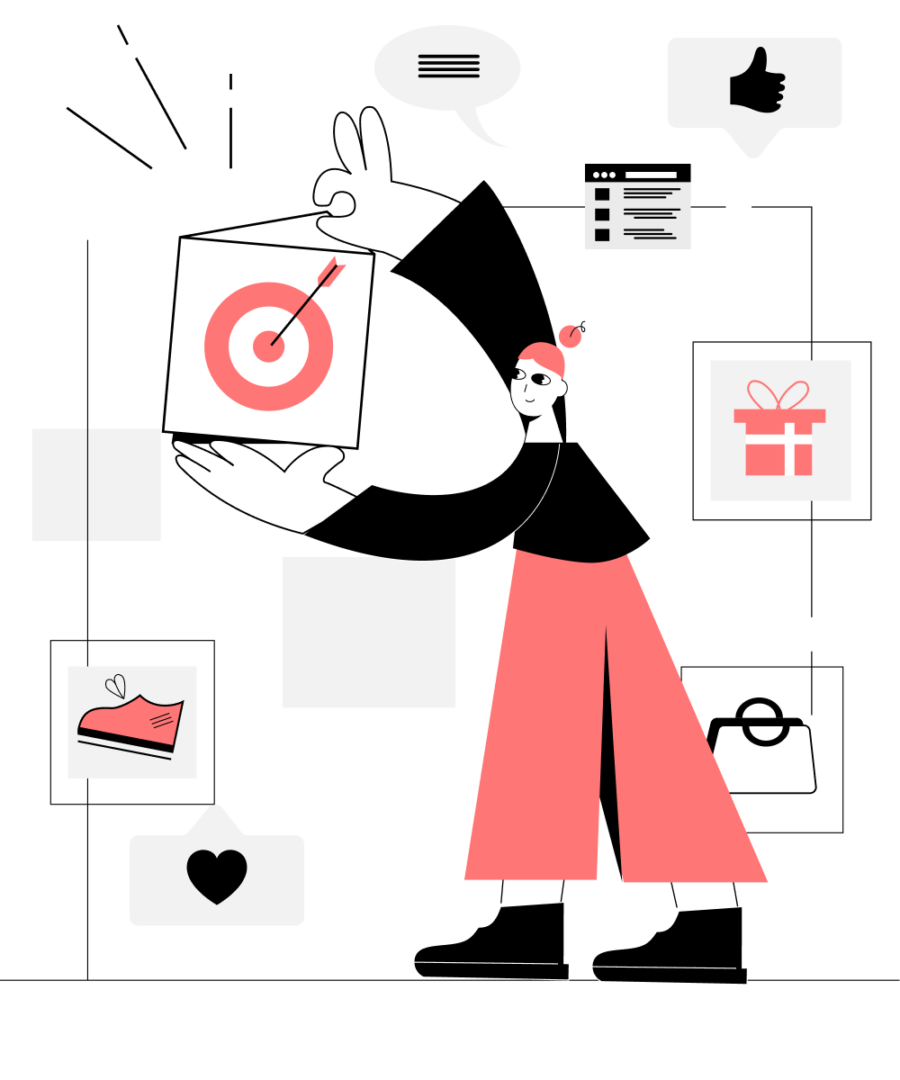 Each time a customer interacts with a touchpoint, they form a perception of your business. Therefore, make sure the customer gets a certain value from each interaction — during and after making a purchase.
What does a customer expect? First of all, they want to get what they are looking for fast and through the most convenient channel — be it a website, social commerce, or a land-based outlet. Secondly, they expect that the experience is consistent across all those channels. And finally, they appreciate it if their entire journey is unified, meaning all the touchpoints are interconnected and there's no need to start it all over again when switching between channels.
Simply put, customers expect the omnichannel experience.
3 – CUSTOMER SERVICE
Customer service is the soul of your business. It contributes to building an emotional connection between the customer and the brand because it often involves human-to-human interactions.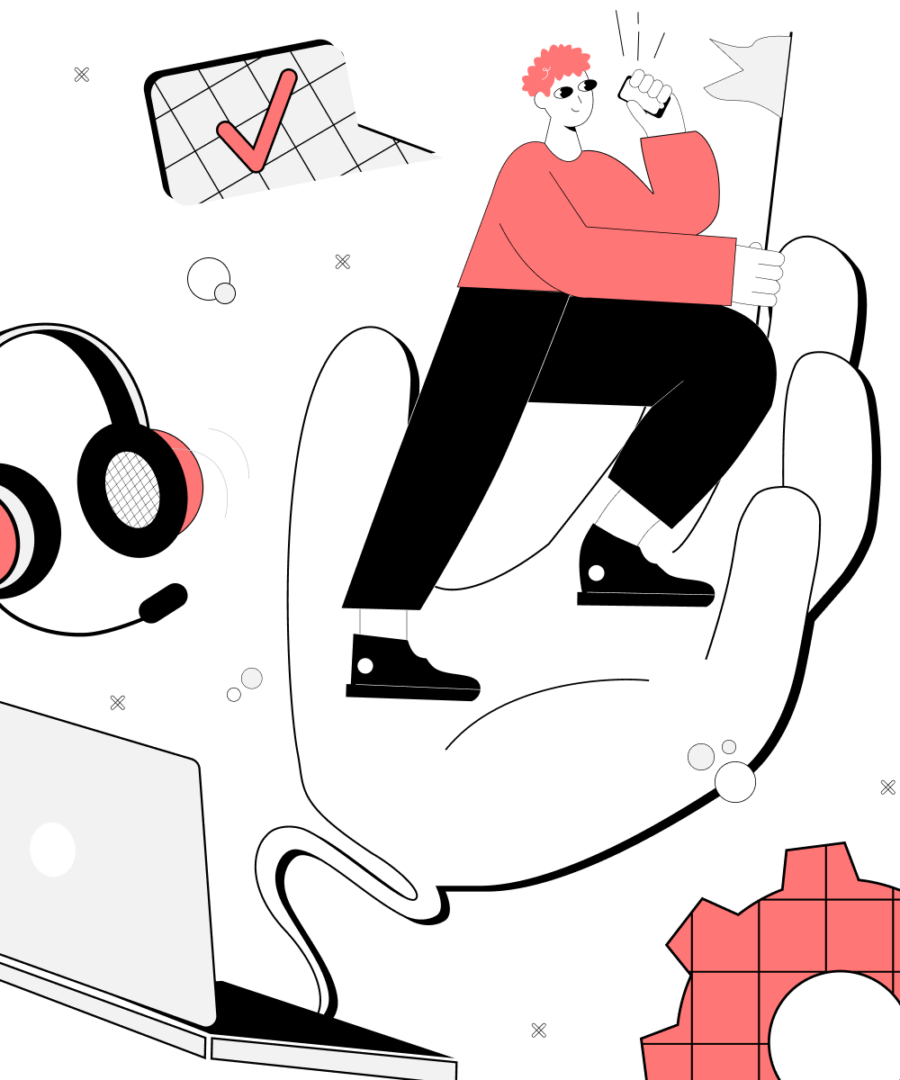 However, you can't sustain authentic, long-lasting relationships with someone unless you are aware of their needs. This brings us back to the importance of customer research. And personalization — across all touchpoints.
Customers want products, offers, and communications that are tailored to them individually, and not to a large segment of the audience. To make it possible, you have to keep track of your customer's preferences, buying history, and habits across channels.
Personalization is not only one of the ways to improve customer experience, it's a key to customer satisfaction, engagement, and loyalty.
4 – BRAND REPUTATION
Your brand starts with identity. This is something that helps customers differentiate you from others. It comprises your vision, message, values, visual representation — everything that makes your business unique. This is the core of your brand reputation.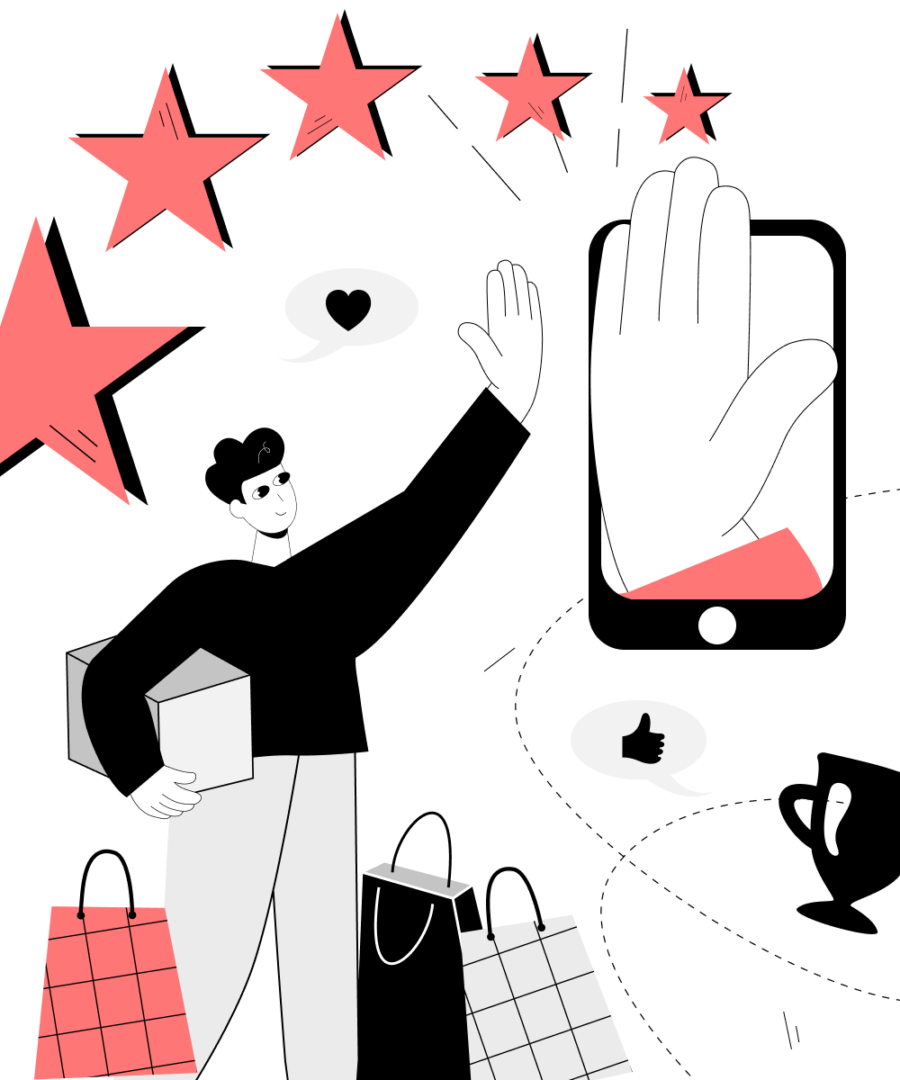 Once people know who you are, you can work on how they feel about your brand. There's a number of aspects that affect brand reputation: 1) quality of products and services, 2) customer reviews, 3) public image, 4) media coverage, 5) social responsibility, etc.
Brand reputation changes over time. So, in order to keep it up to a high standard, you should monitor it regularly and take strategic actions when any improvement is necessary.
5 – TECHNOLOGY
Nothing of the above is feasible unless it is backed by the right technology.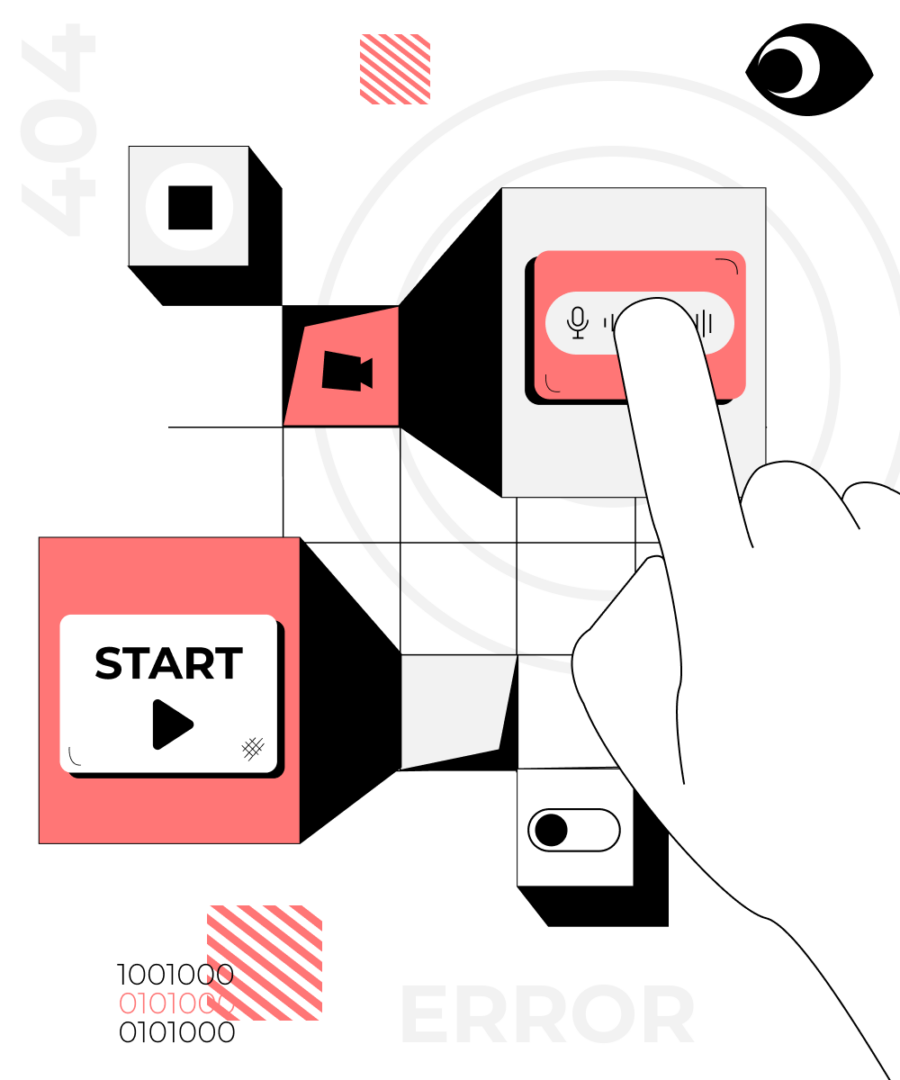 Customer research ⇨ data collection and analysis tools
Omnichannel ⇨ integration platforms; synchronization tools
Customer service ⇨ CRM system; AI; chatbots
Brand reputation ⇨ brand monitoring tools
That's only a small portion of solutions capable of improving customer experience. Yet, what may be great for one eCommerce business is poor for another. The choice of a tech stack depends on the outcome you want to achieve, the resources your business possesses, and the actual customer base your team serves.
In most cases, you won't be able to accurately assess all the factors that point to the appropriateness of this or that technology. So you can't do without the advice of a customer experience consulting company.
Related article: How to choose the right technology stack for your business?
REAL ECOMMERCE CASE
And now, let's see how it all works in practice.
The business in the spotlight is an online platform for moms and moms-to-be. It is a one-stop shop for parents where they can get advice on parenthood and also buy anything from dummies to carriages. It is quite popular locally — yet, not enough to report a sizeable annual growth.
They turned to CXDojo requesting technical advice on how to optimize their sales process. Since we advocate for creating solutions that cater to both business and its customers, we decided to first identify the bottlenecks in operations and how they affect the buying process.
There were quite a few. But it's not in our practice to do it all at once; it's neither time- nor cost-effective. We work in iterations, delivering a tangible result — one per iteration. This allows us to measure the effectiveness of a certain solution and pivot before it's too late. Most importantly, that way we do not disrupt business operations — instead, we work behind the scenes.
Here's what we have on our to-do list so far.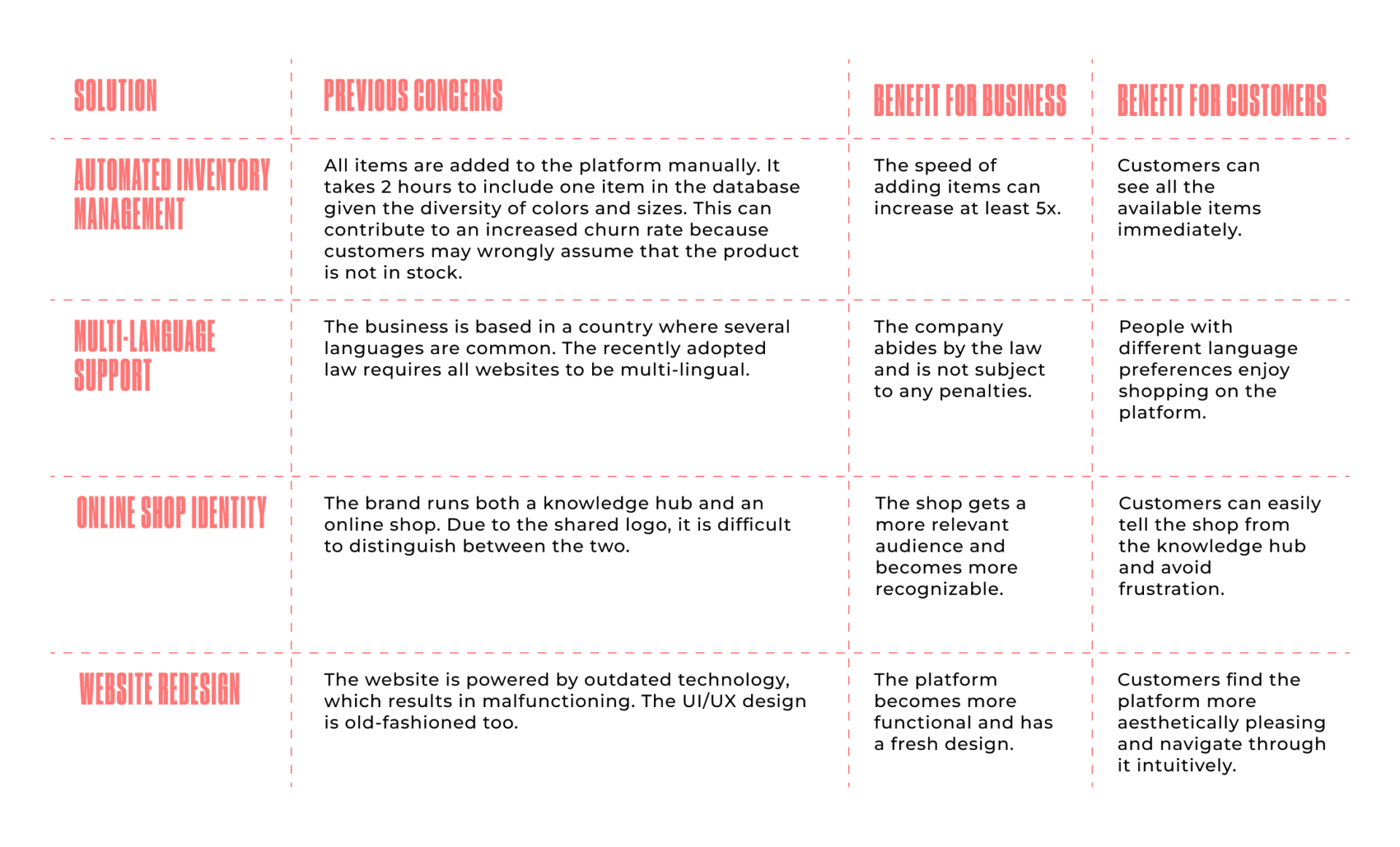 Improving customer experience is a multilayered process. It is never straightforward. Before implementing any change, you need to know why exactly it is needed and whether a certain solution is feasible for both the business and the customer. And even if you think it is, you may still be wrong. Any change is an experiment that should be A-B tested with a customer and measured against business success.
So when is customer experience considered great? When it delivers positive results not only from a customer's perspective but also from an organizational one. That's the idea behind our CX-aware philosophy.
Would you like to see how it applies to your project?