CX VS. UX: THE COMPLETE COMPARISON
Have you ever been confused with the concepts of customer experience and user experience, thinking they are the same? For most, it's still unclear what's the difference between the two terms. While UX is about digital product usability, CX is about how the customer feels about the brand throughout the whole customer journey. It's what closes out conversions and drives long-term loyalty.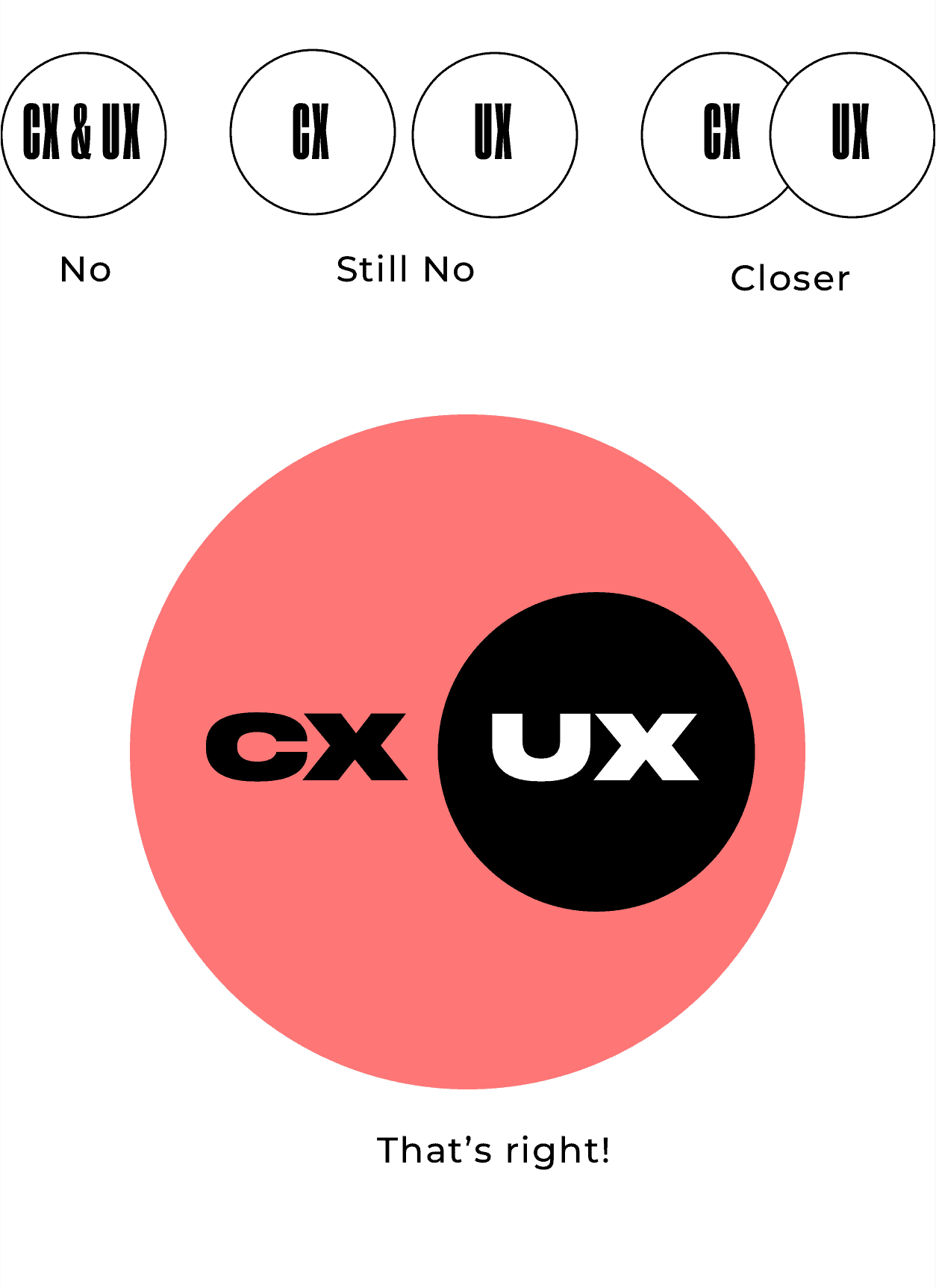 In this blog post, we will sort things out and look a bit closer at these two quite different experiences. First of all, it's good to understand what people mean when they use these terms. So let's take a look at the meaning of each concept.
WHAT IS USER EXPERIENCE?
In 1995, Don Norman coined the term user experience to describe the activities his team was engaged in at Apple Computers. Eventually, the term UX has taken a more limited interpretation in practice. A user's interaction with a specific digital product, such as a website, app, or software. It focuses on the digital interface regarding utility, usability, navigation, information architecture, ease of use, and visual hierarchy. The key UX metrics are:
Success rate: The percentage of correctly completed tasks by the users. It's about how effectively users are able to reach the goal that you want them to reach. For example, ten users attempted to register on the platform: eight of them succeeded and two of them failed. You need to find out why these two failed. The higher the success rate, the better the UX.
Error rate: The number of mistakes the user makes when interacting with the product. It gives an idea of how user-friendly and intuitive your product is. The higher the error rate, the more problems with usability.
Abandonment rate: The percentage of users who abandoned the task before completing it. The reasons for abandonment may be different: from struggling with complicated navigation to forcing users to update their software.
Completion time: The amount of time a user needs to complete the task. The shorter the processing time. The better the user experience.
Clicks to completion: The amount of time it takes the user to complete the task.
UX is an inevitable part of the CX. To put it another way, UX is the experience your users have with your product, whereas CX is the experience they have with the entire brand.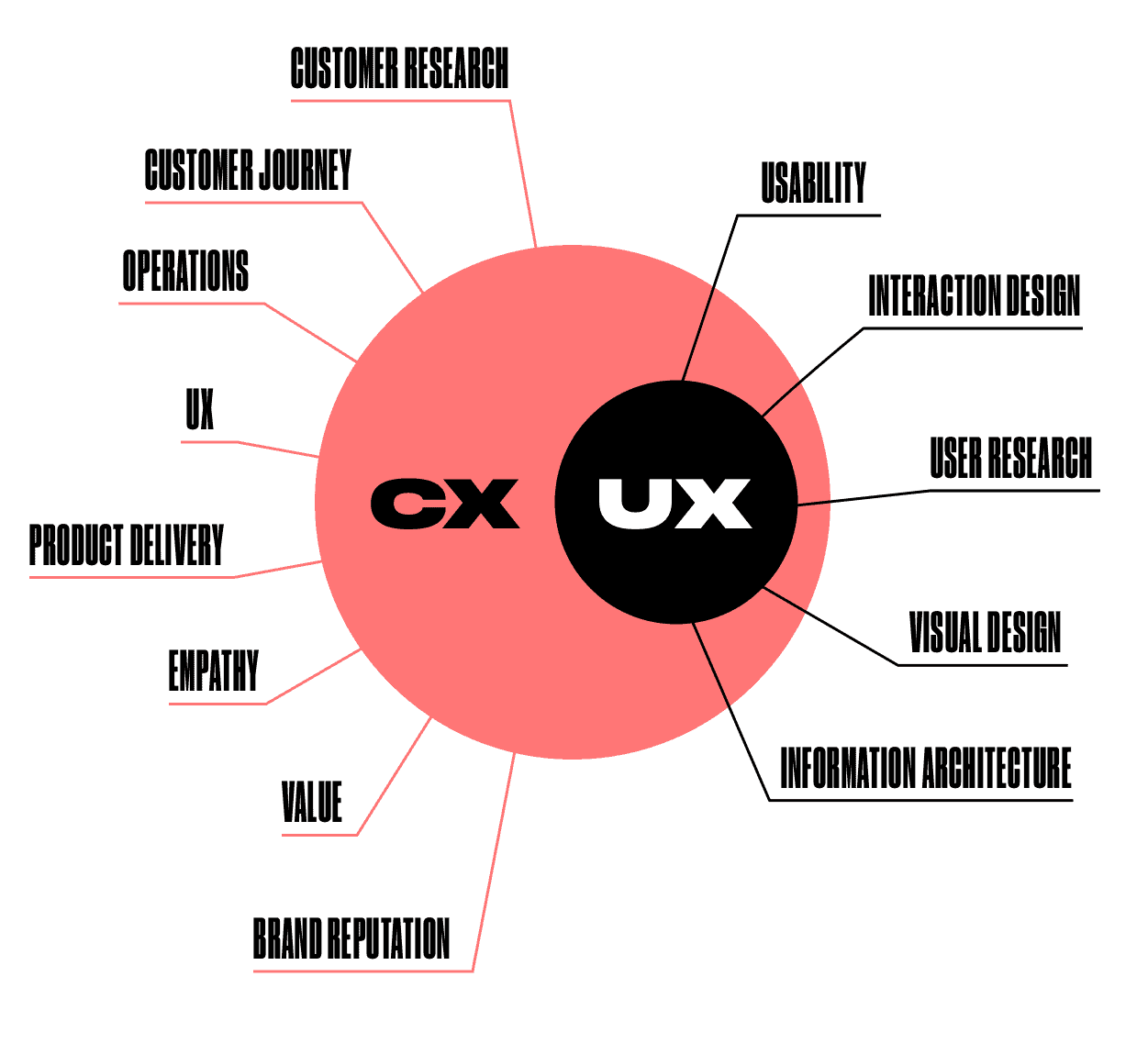 WHAT IS CUSTOMER EXPERIENCE?
On the other hand, customer experience has a broader meaning. CX describes a larger experience a user has with an organization. It's an umbrella concept that encompasses the way customers perceive your brand and feel when interacting with it across every stage of the customer journey. Above all, CX is the sum of all touchpoints, interactions, and engagements that a customer has with a brand and a product throughout the life of a customer relationship.
The customer experience metrics help you understand how loyal and satisfied the customers are with your brand. Customer experience is measured with metrics like:
Net Promoter Score (NPS): The gold standard customer experience metric. It stands for the willingness of the customer to recommend your company and product to others.
Customer Satisfaction (CSAT): Measures customer satisfaction level with a product and the entire interaction with a company.
Customer Effort Score (CES): The metric that measures how easy it was for a user to interact with a product or service (solving an issue, finding the information, signing up, etc.).
Related Article: CX Metrics: How to measure customer satisfaction? 
WHY IS UX IMPORTANT FOR YOUR BUSINESS?
User experience optimization across all platforms and devices has become a basic rule for any digital product development. No matter how fancy your product might be, if your users don't know how to navigate and use it, they won't come back. In the hearts and minds of humans, no feature or benefit will ever outweigh usability. In fact, you have only seconds to capture users' attention and keep them. The UX connects your users with your products and increases brand loyalty. UX design is focused on research, analysis, and testing, and because of that, these risks can be reduced. In addition, investing in a good UX design can help improve SEO rankings.
WHY IS CX IMPORTANT FOR YOUR BUSINESS?
Customer experience isn't a buzzword. It relates to customer satisfaction and their willingness to pay for a particular product. In other words, the more satisfied customers are, the more likely they are to stay loyal, become your brand advocates, and recommend your product to their friends. We live in an experience-brand economy. Today customers are buying not just products. They buy brands that can transform their lives. Now more than ever, companies should rethink their processes and deliver an exceptional customer experience so that their customers come back.
Learn more about our CX-aware solutions development approach, and let's build a digital product together in line with your goals!
SPOTIFY & NETFLIX: CUSTOMER OBSESSION
To dilute the theoretical part of the differences between CX & UX, let's look at the example of the biggest digital music service Spotify.
At the heart of Spotify's customer experience strategy is delivering a tailored listening experience to the users. One of the wizards behind Spotify is user researchers who work together to understand what users are doing and why. Spotify is considered to be among the top customer-obsessed brands. They continually work on uncovering customer insights to improve their entire experience. Spotify's approach to the customer experience is multifaceted. First of all, the onboarding process is fast and clear. Spotify makes it easy for users to collaborate on playlists, share music, follow friends, and check their music preferences. By using prediction models and data analytics, Spotify offers simple suggestions like "Your Daily Mix" or "Discover Weekly," thus introducing each user personalized playlists.
No surprise, the next example that we'd like to mention is our favorite Netflix. A lot has been written about their approach to creating a personalized experience.
Netflix managed to develop cutting-edge algorithms. These algorithms allow them to serve content that caters to the users' tastes and preferences. This level of personalization is what makes users come back for more. No doubt that Netflix is an industry giant with a great staff, including data scientists. Not every business can afford such a level of customer experience approach. But what each business, no matter small or big, can learn from Netflix is being customer-centric and delivering a great experience with every interaction. Data informs every decision they make at Netflix. It begins with data collection. Ensure you collect data points across all customer touchpoints. This includes complaints, support requests, transactions, social media, and customer feedback. Netflix has turned customer engagement into a science. They've prioritized learning who their customers are and how to reach them.
FINAL THOUGHTS
Are our UX and CX different? Yes, they are. Should they be considered completely separate and exclusive disciplines? No, if you want to win the loyalty of your users and customers. To make sure you're making the right investments in both CX and UX, ask your customers. With this knowledge, you don't have to choose between investing in your CX or UX.
You can make real decisions based on user feedback and proper requirements development for your product. If you want to learn more about developing a product based on customer insights, check out the CX-aware solutions development approach.
OUR RECENT PROJECTS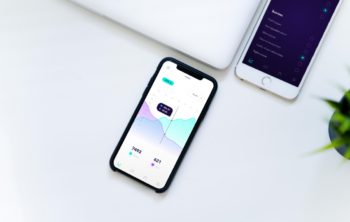 GAMIFICATION
lifestyle app
UI/UX design
gamification
iOS-based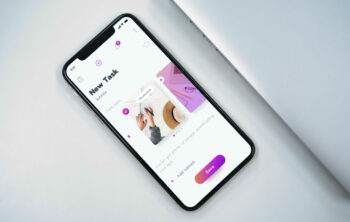 IMPROVING APP
productivity app
UI/UX design
onboarding optimization
user testing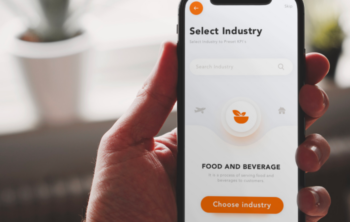 INCREASE APP ENGAGEMENT
performance tracking app
mobile-first development
data entry automation
software integration