HOW TO IMPROVE CUSTOMER EXPERIENCE IN 2021?
Technology advances and the rapid growth of customer touchpoints mean that customer experience strategies will change and become more complex. Tactics and approaches that worked last year might not deliver the same outcomes today.
For users in 2021, a seamless and intuitive experience on the website or app is a must and one of the key indicators in their willingness to recommend a certain product.
Here's a short test that will help you determine whether your product provides a good customer experience.
Did the users achieve their goals after interacting with the product?
Was the process intuitive and pleasurable?
Did users enjoy interacting with the product?
If the answer to all the questions is "yes," you are on the right track. But it's important to be honest with yourself.
CX IN 2021: STATISTICS & FACTS
Yes, customer experience is still king, but it's evolving. Consider this:
According to a recent survey, business professionals name CX their number one priority for the next 5 years.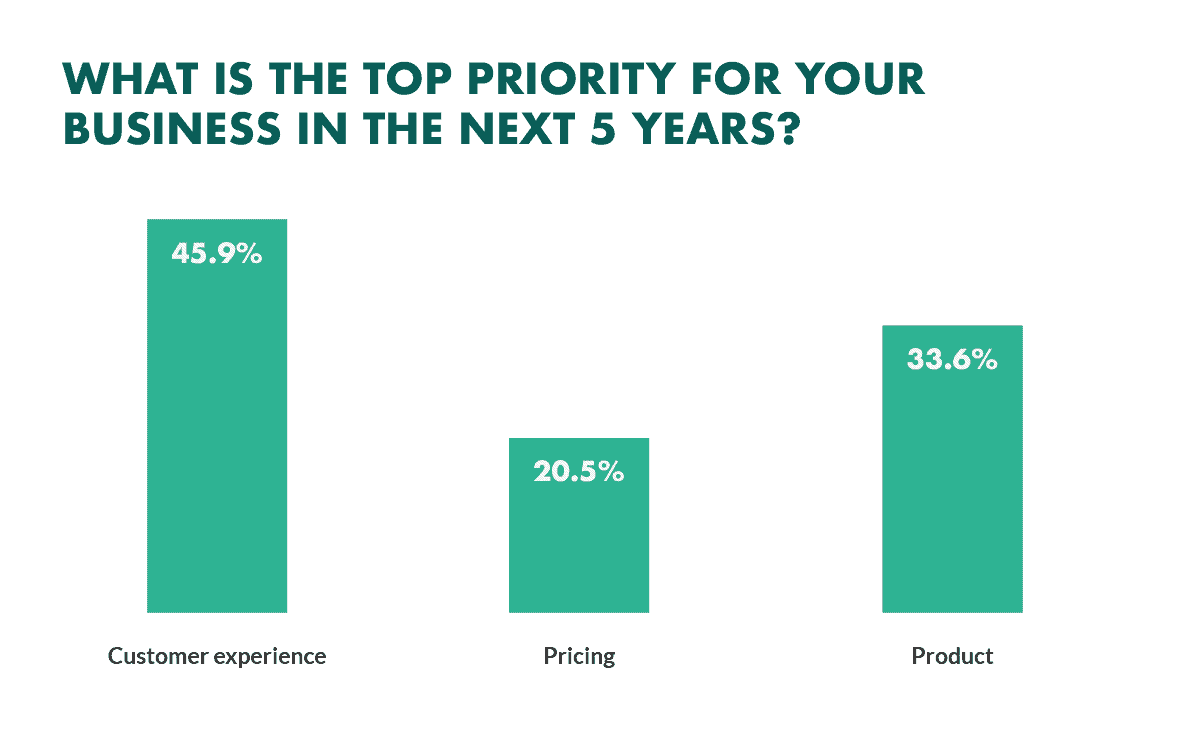 CX drives over two-thirds of customer loyalty, more than 'brand' and 'price' combined. (Gartner)
48% of consumers have left a website without purchasing because they felt it was poorly curated for them. (Accenture)
75% of people expect to get immediate info when they use their smartphone. (Google)
76% of shoppers use their mobile phones to shop because it saves them time. However, only 12% of shoppers felt it provides them the most convenient shopping experience (4x less than desktop). (Dynamic Yield)
64% of consumers are more likely to recommend a brand to others if it offers simpler experiences and communications. (Siegel+Gale)
By 2023, 25% of organizations expect they will integrate marketing, sales, and customer experience (CX) into a single function. (Gartner)
Customer Experience is more important than ever to consumers. Thus, customer expectations are rising; they want every interaction with a product to be great. With the pandemic and its impact, customers' priorities and expectations have changed. They want a seamless and consistent experience across a variety of communication channels and highly personalized customer service.
Let's make it clear the good and bad of customer experience in 2021:
GOOD CX
Customer-centric
Personalization is the king
Friendly, empathetic experience
Value-delivery at the right price
Product improvements according to the customer feedback
Technology is not the priority but a way to enhance the experience
BAD CX
Ignoring customer feedback
Compromising customers' personal data
Unresponsive and slow support
Poor website/app navigation
Ignoring "mobile-first"
So, what's happening in customer experience in 2021 and beyond? Let's find out.
HOW TO MAKE CUSTOMER EXPERIENCE BETTER IN 2021?
Unfortunately, many companies still believe that creating a quality product equals providing an exceptional customer experience. That's not always the case. You can create a bug-free product using the latest technologies but fail to manage a particular communication channel and, as a result, make it harder for customers to communicate with your brand. In this case, we're talking about digital customer experience or DX. While CX is how your customers perceive their interactions with your business, DX is how they interact with your brand on digital channels (websites, apps, and emails). It's worth noting that we no longer live in a world where customers separate their experiences in digital and non-digital terms. They want to access products in any possible and most convenient way easily.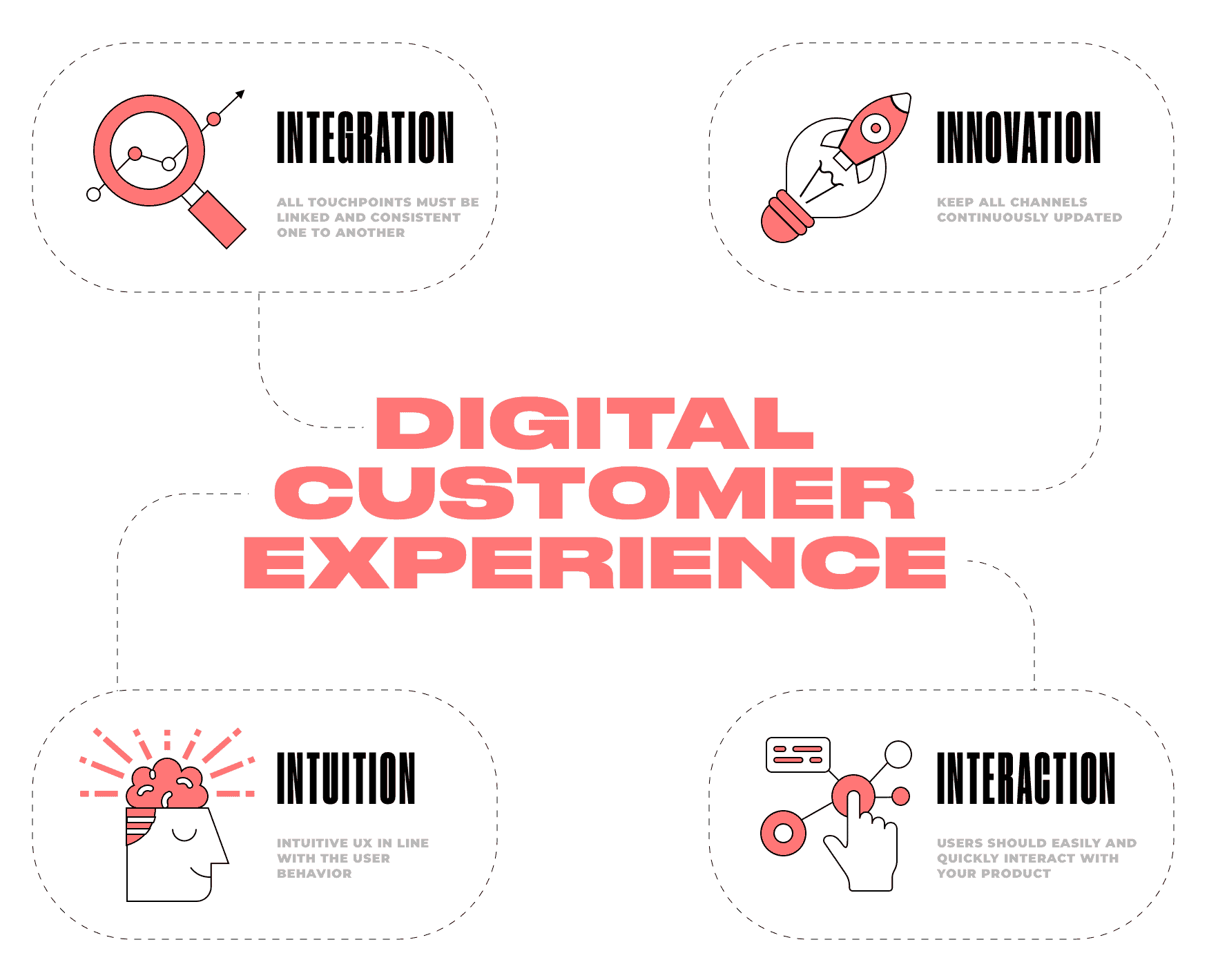 So, let's take a look at a few steps that will help you to improve customer experience:
Adopt mobile-first approach
Use of emerging technologies
Embrace cloud solutions
1. ADOPT MOBILE-FIRST APPROACH
Ok, let's admit it: we can't live without our smartphones anymore. Gone are the days when the desktop and PCs were the most popular ways to access the web.
It's easy to see how much you use your device daily for your business and personal tasks. So imagine how your customers are using them to find businesses like yours. If you're not using a mobile-first approach for your marketing and customer service, then you're seriously falling behind.
In fact, 57% of customers won't recommend a product with a poorly designed website on mobile. In addition, if a website isn't mobile-friendly, 50% of customers will abandon it, even if they like the business.
Mobile-first is often discussed in the context of a future requirement. But the future is already here. Think about how much you use your smartphone for your business or personal tasks. So do your users. As a customer, would you rather have them try to zoom the content on your smartphone screen or have a seamless mobile-first experience?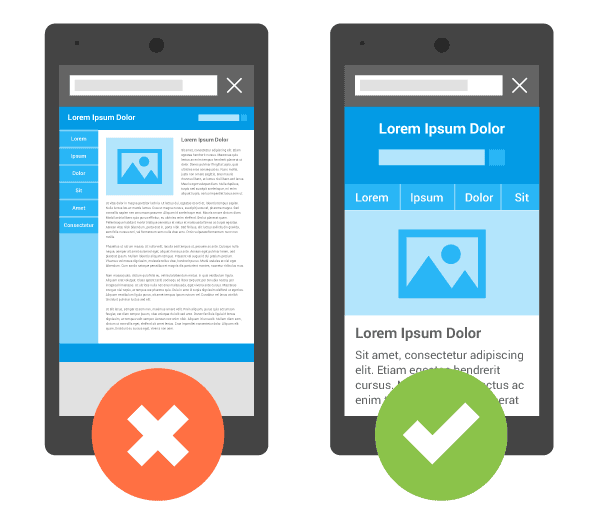 Mobile-first is often considered to be a design-focused project. But it goes far beyond it. It would help if you considered everything that can enhance the mobile experience and improve the customer experience.
Make navigation friendly with easily clickable buttons
Compress and resize images
Address your page load speed
Ensure everything is easily readable
Don't forget about the voice search (Siri, OK Google)
Ensure videos are responsive
Even Google ranks websites higher when they take into account a mobile-first. So if you're still not adapting the mobile approach, you can count on it being lower to rank.
2. USE EMERGING TECHNOLOGIES TO IMPROVE YOUR CX
The CX landscape is getting more competitive. To stay relevant and ahead of the competition, many companies embrace technologies like AI, chatbots/voice assistants, VR/AR to enhance the personal experience of their customers.
According to Oracle, these technologies will have the biggest impact on the business in the next five years.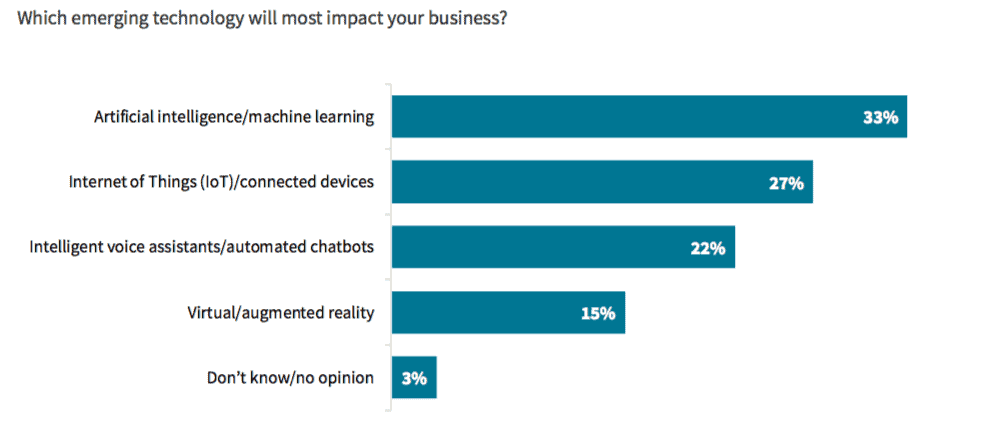 HOW AI TRANSFORMS CUSTOMER ENGAGEMENT?
Artificial Intelligence (AI) is rapidly transforming the way that companies interact with their customers. AI plays a crucial role in understanding how businesses operate and transforming businesses in general.
The following are some of the key artificial intelligence market statistics:
Here is a brief recap of how AI is changing digital customer experience and how you can address it in your initiatives.
CREATE PERSONALIZED RECOMMENDATIONS
Artificial Intelligence can help analyze customer's purchase decisions and create personalized recommendations. Imagine how difficult it would be for an online store to provide personalization? AI allows us to analyze customer preferences and recent shopping behavior to suggest related products for the customers.
For example, Adidas and its "Complete the Look" recommendation feature. The sportswear giant partnered with AI platform provider Findmine to automatically generate complete outfits.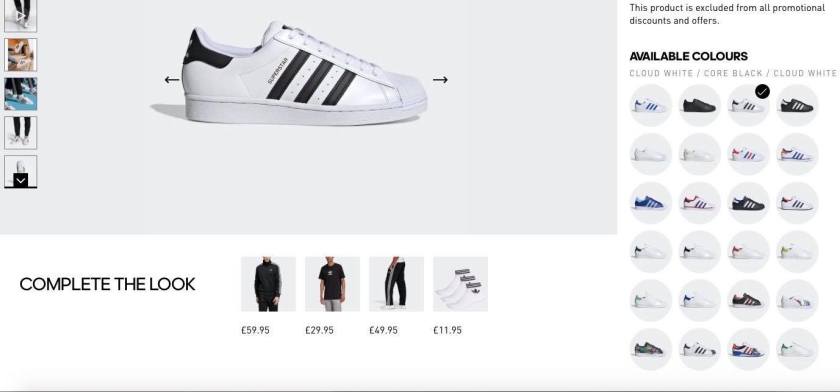 INTEGRATE CHATBOTS TO IMPROVE CUSTOMER SERVICE EXPERIENCE
When you visit a brick-and-mortar store, an assistant can help you find the right product or pick up an analog if a specific product is not available.
But, when you visit an online store, it can be exhausting hopping from one page to another trying to find the right thing. In this case, chatbots can provide your customers with the right support.
A chatbot is an AI program designed to simulate communications with customers by engaging directly with them through chat windows, messaging, or voice applications.
Take Sephora Assistant as an example. Customers can receive beauty tips, tutorials, and even video clips. Sephora bot will also help find the products used in the tutorials and suggest the best products from any category.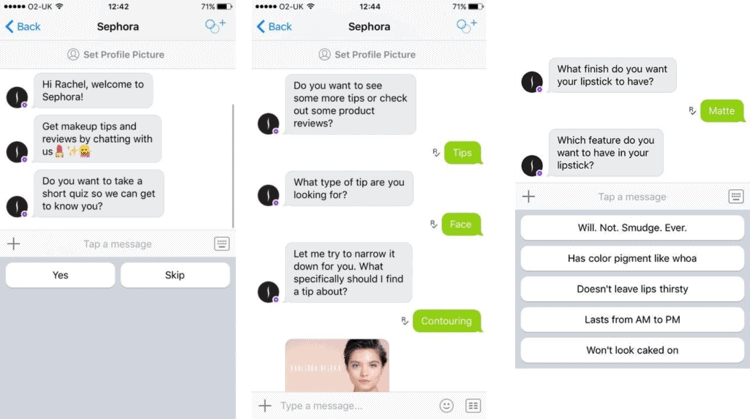 You can use chatbots according to your business needs: from a simple bot that will say "Hi" to your customers to a complex one that will have a conversation with them.
Here are just a few cases when a chatbot can come in handy:
Answer questions and inquiries
Collect feedback efficiently
Find products, check recommended items
Process requests
Assign customer request to support teams
Resolve complaint
Make a reservation
Confirm orders and track the shipping
And much more!
But don't forget that it's easy to start focusing too much on new tech trends and forgetting the main purpose of your business – meeting customer needs and delivering value. So before investing in emerging technologies, think about how they will benefit your business, namely:
What will it offer your customers?
Which problem does it solve for them?
How will it enhance their experience with your product?
Where these technologies fit in the entire ecosystem of customer touchpoints?
What value will these technologies bring to your business?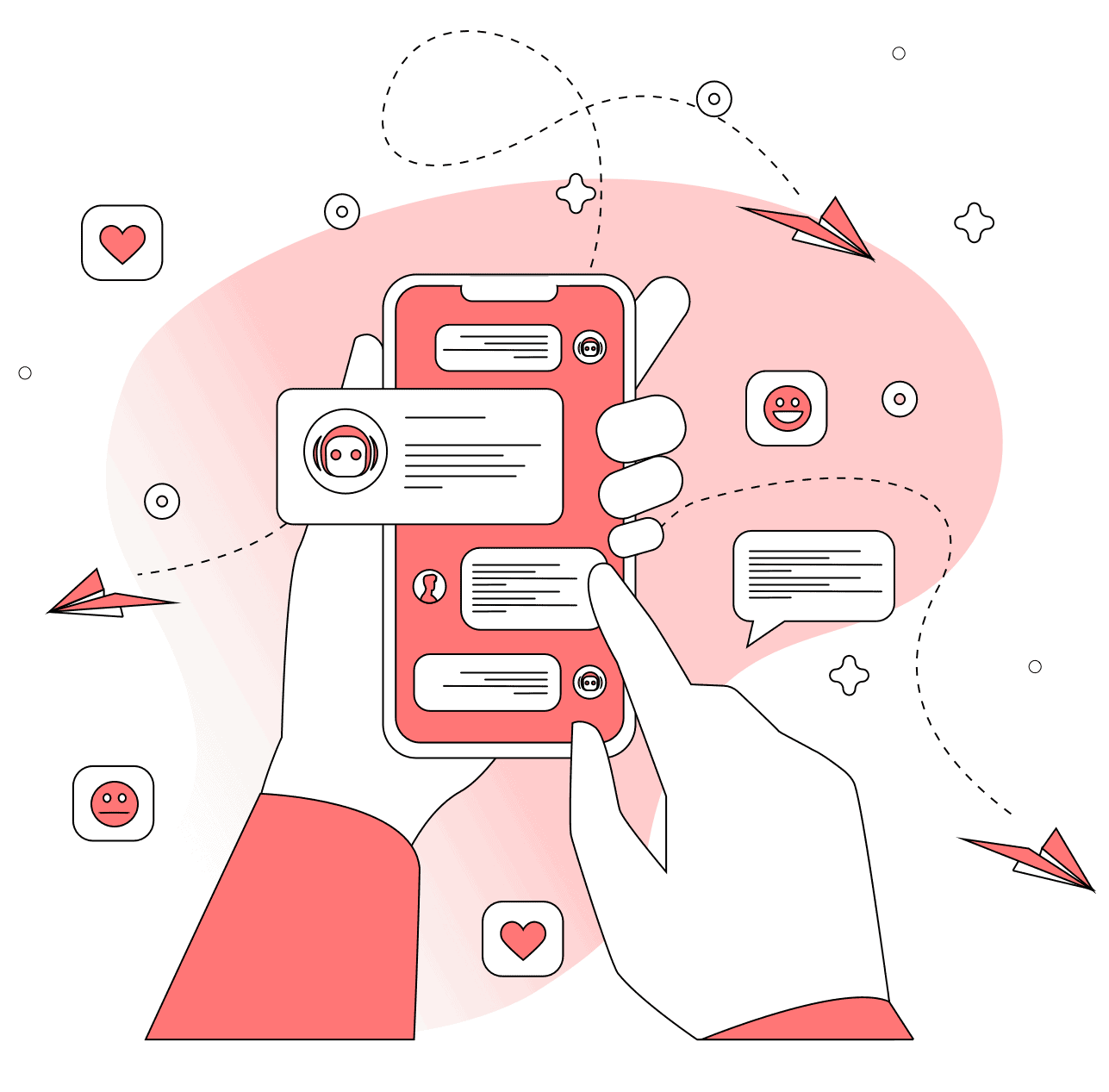 For instance, you can't replace every interaction with a chatbot. In some cases, you will need to show more empathy and ensure a human conversation.
The chatbot needs to use plain language to engage with customers. Also, it should quickly direct customers without any frustration.
3. EMBRACE CLOUD SOLUTIONS
Having the latest technologies to drive your business and digital product strategy is great. But sometimes, in pursuit of trends, we forget about basic things.
Cloud-first is the main philosophy behind many digital transformation initiatives. The cloud is the main helper for most companies to become more fast, flexible, and more scalable.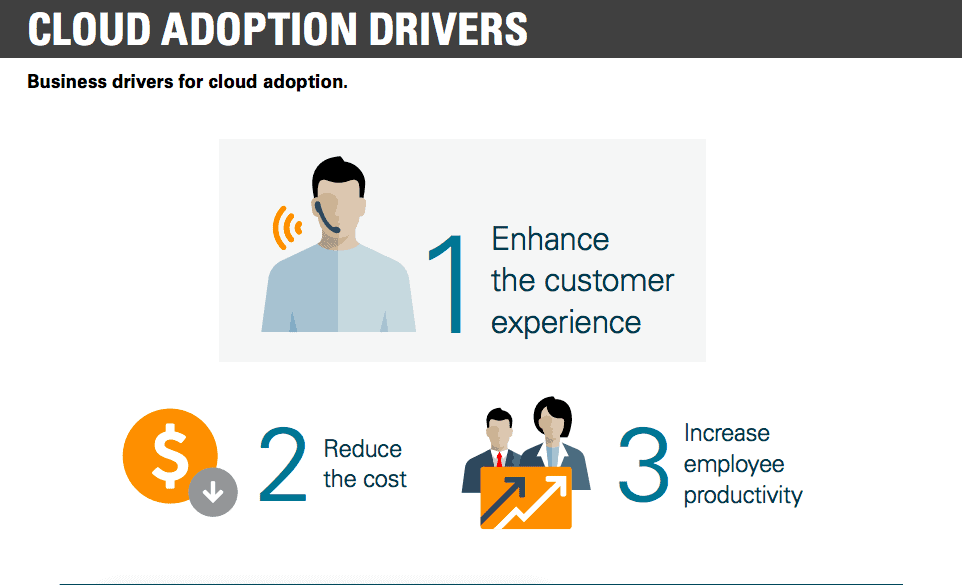 Cloud is more than just a technology infrastructure. It provides a simplified environment to support business initiatives and realize the value of developments, such as:
Generate better insights;
Understand customer's needs, wants, and preferences;
Power better decisions faster;
Accomplish in minutes what used to take days;
Facilitate rapid development, testing, and deployment to live production environments;
Help marketers anticipate and respond to constantly changing consumer behaviors and preferences.
Let's see how exactly the cloud can help improve your customer experience.
PROVIDE HYPER-PERSONALIZATION
We used to perceive a service to be personalized when calling customers by name or foreseeing their preferences. Hyper-personalization brings customer experience to a higher level by understanding customers' problems and immediately providing a solution. You may wonder how it relates to the cloud? The thing is that nowadays, your entire data is on the cloud, which makes it possible for brands to make the most of it. To provide a better customer experience, the cloud allows companies to analyze this data, segment customers based on their behavior, interactions, and preferences. Knowing how your customers behave and interact with your product creates the opportunity to reach them easier, faster, and more individualized.
INCREASE SPEED TO MARKET
Speed to market is another advantage of cloud technology. As an example, let's look at Moleskine, a leading brand in notebooks and writing accessories. While they were heavily dependent on their brick-and-mortar stores, they recognized that customers' shopping behavior and habits have changed and quickly adapted to the market needs. The company wanted its online presence to be unique and provide the same personalized experience as offline stores. They utilized Oracle Commerce Cloud and within 6 months launched an e-commerce platform to sell their products in more than 30 countries.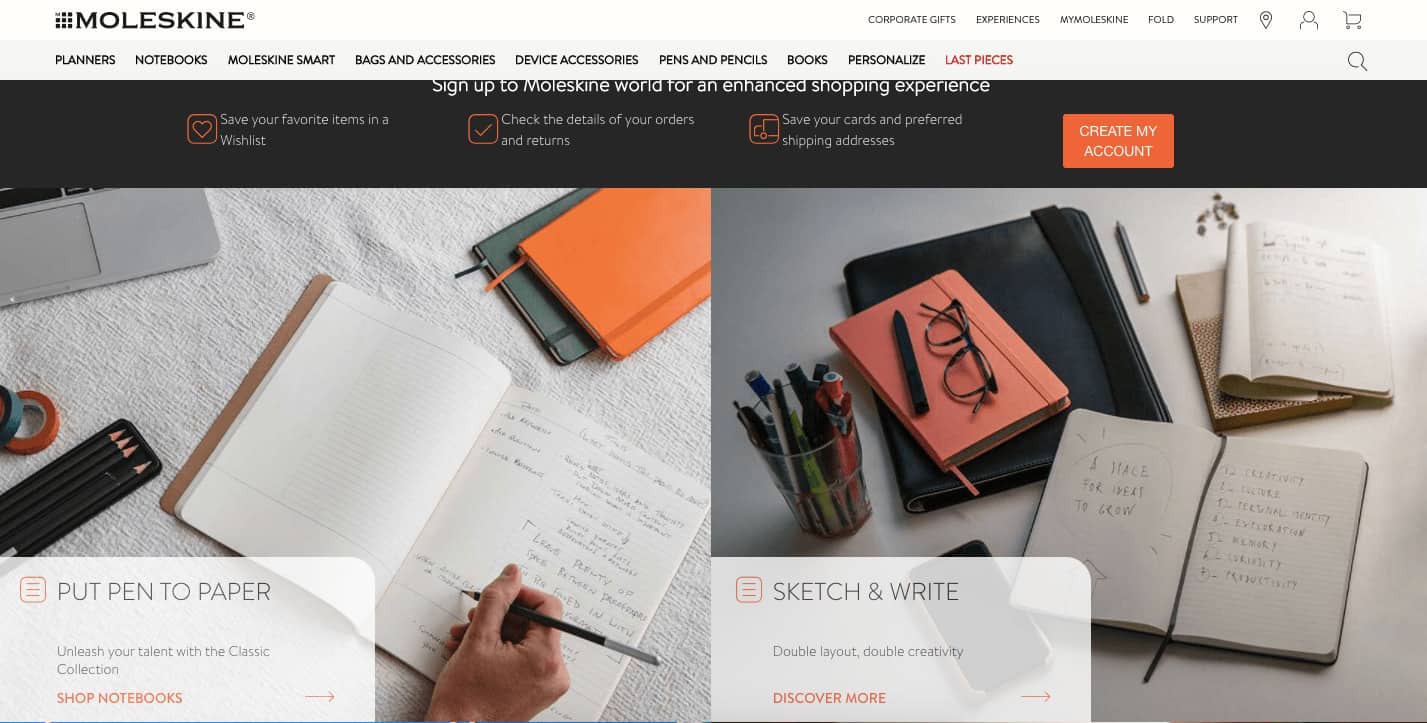 CONCLUSION
There is no one-size-fits-all approach to beginning a digital customer experience journey. All customers and industries are individual, and your approach will depend on your target audience and their demands.
A big volume of customer touchpoints in today's digital world means that customer experience is even more complex. At first, in-store experiences were replaced with e-commerce. Then social media and mobile-first appeared. Now businesses adopt voice-assistants and AI systems. What comes next, who knows? But one thing is obvious, the platforms and to engage customers in the digital world will increase in the future, making your digital CX crucial to your ongoing success.
You might view each of these digital touchpoints in isolation, but it will only slow your ability to respond to customers in a timely and effective manner. As a result, your customer will get a bad experience. To customers, the channel is irrelevant as they jump from one digital channel to another. To keep ahead of your competitors and improve current product engagement, you need to deliver great personalized experiences at each touchpoint. In 2021, try to invest more in building long-term relationships with your customers by understanding their needs and solving their problems.
Contact us to learn how to effectively improve your customer experience, thus increasing retention, customer satisfaction, and revenue.