GET A RETURN ON YOUR
TECHNICAL INVESTMENT
CTO AS A
SERVICE
Virtual CTO as a service is a unique offering where we work as an extension to your company and offer access to a pool of C-level technology experts without the expense of full-time IT executives.
Whether you are planning to redefine your technology strategy, looking to automate your business processes, or striving to provide a better customer experience at every client-business interaction, a CTO on demand can help you minimize risks and maximize effectiveness.
MAKE
TECHNOLOGY DECISIONS
BETTER
BENEFITS OF CTO AS A SERVICE
WHAT DOES CTO STAND FOR IN BUSINESS?
CTO stands for Chief Technology Officer. The role is of strategic importance to any business since CTOs push the company forward through digital transformation. They are in charge of process optimization, tech resource effectiveness, product enhancement, and overall digital strategy.
MODERNIZATION OF LEGACY SYSTEMS
By relying on legacy systems, you put your business at risk. You can spend money on quick fixes but it won't solve the problem in the long term.
Tech modernization allows for improving operational efficiency, gaining a competitive edge, and minimizing the risk of security breaches.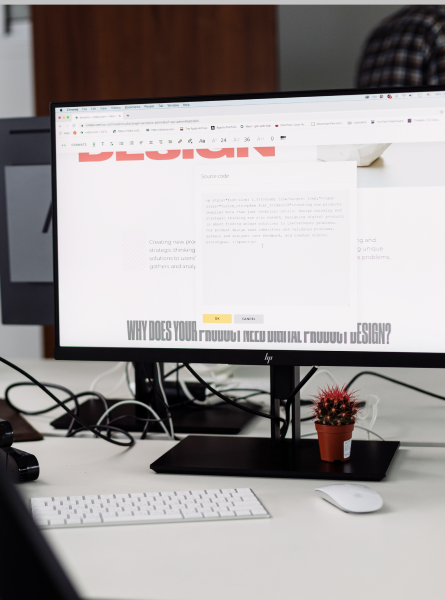 Modernization efforts should be carefully planned to address emerging business requirements.
It is critical that you know where to invest and when is the right time for improvement.
PRODUCT DEVELOPMENT STRATEGY
When you look to develop a product, it's best to start with a new digital strategy. A product launch strategy ensures that nothing is overlooked and that you're bringing your product to the market in the right way.
With a well-defined digital product development process, it's easy to understand the project's key objectives, important milestones, main deliverables, and possible risks.
TECHNOLOGY LEADERSHIP
If you have no idea how to align technical requirements with your business goals, you need a high-level orchestrator who can develop and oversee an IT strategy within your company.
A tech visionary stays on top of market trends and manages their implementation in accordance with a company-wide innovation plan or a product strategy roadmap.
TECHNICAL SUPPORT
As a business owner, you have to juggle so many things day by day that you simply have no time to fix technical issues as there are other priorities.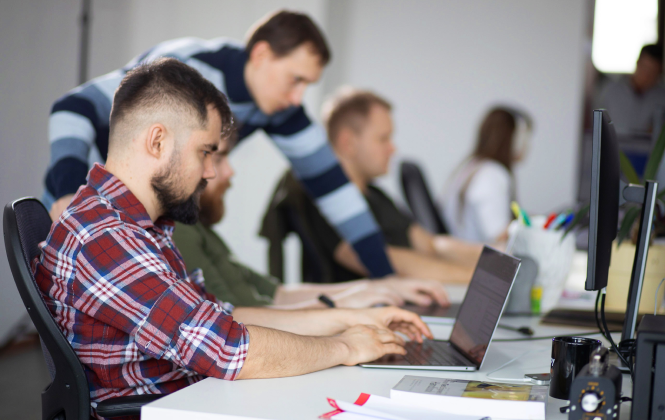 A remote CTO will take full charge of IT operations and bring an endless backlog of your technology projects under control.
WHY HIRE A PART-TIME CTO FROM CXDOJO?
BUSINESS AWARENESS
1
We'll hold at least 3 meetings/workshops to conduct interviews and learn more about your team, domain, requirements, and expectations, and how our CTO solutions can help your business grow.
MATCHING TECH TALENT
2
We take care of hiring routines. You no longer have to look through dozens of resumes and portfolios. Name your requirements and we'll provide a candidate ideal for your project.
ON-THE-FLY TALENT SHIFT
3
If for some reason, a CTO won't meet your expectations or cannot continue working on your project, we promise to match you with a new one, free of charge and without shifting your project schedule. No worries, your project will always be safe.
EXPERTISE EXTENSION
4
One accountable person will be assigned to your project. But if there are any controversial or complex technical issues, we'll allocate up to four additional experts. As part of our CTO advisory services, we will carefully consider all results and provide the most effective solution. You will pay only for the actual job done, not for man-hours.
THINGS OUR VIRTUAL CTO WILL DO FOR YOU
PROVIDE DIGITAL STRATEGY CONSULTING AND HELP YOU MAKE COST-EFFECTIVE TECHNOLOGY DECISIONS.
ENSURE THAT YOUR IT BUDGET DOESN'T BECOME A BUDGET'S BLACK HOLE.
UNCOVER THE RIGHT TECHNOLOGY FOR YOUR TOUGHEST BUSINESS PROBLEMS — NO MATTER THE INDUSTRY.
OVERSEE YOUR ENGINEERING PROCESS AND IMPLEMENT SOLUTIONS SO YOU CAN GET BACK TO WHAT MATTERS MOST — GROWING YOUR BUSINESS.
ASSESS HOW TECHNOLOGY CAN CREATE AN ADVANTAGE SPECIFICALLY FOR YOUR BUSINESS.
DEVELOP A CONSISTENT AND LONG-TERM DIGITAL PRODUCT STRATEGY, ALIGNED WITH YOUR BUDGET AND GOALS.
PREVENT YOUR BURNOUT BY REMOVING HEADACHES ASSOCIATED WITH TECH-RELATED DECISIONS.
MENTOR YOUR TEAM OF DEVELOPERS AND USE PRODUCT MANAGEMENT BEST PRACTICES.
CONSULT ON THE MOST SUITABLE SOFTWARE ARCHITECTURE AND TOOLS FOR YOUR PROJECT.
Let's accelerate your business growth
We'll help you make the next strategic move towards digital transformation. Сontact us, and we'll get back to you within 24 hours.