DRIVING YOUR BUSINESS ADVANTAGE WITH A TECHNOLOGY STRATEGY — DOS AND DON'TS
Apparently, you are no stranger to creating a business strategy — a set of targets you are planning to achieve on the way towards growth. The end goal in this case is something comprehensive like consolidation of the market position or improvement of customer service. To make this possible, you have to analyze every single process behind the related function and see where the critical change is necessary.
It's safe to say that technology backs a fair bit of those processes. That's why a good technology strategy works in sync with the business goals of a company. Even more so, it fuels transformation initiatives and allows for a fast response to strategic decisions.
With that in mind, what is IT strategy after all? In simple terms, it is a roadmap that shows where to go to solve operational challenges with the help of technology. Often, this roadmap is developed by a company's Chief Technology Officer (CTO). But for SMBs, hiring one on a full-time basis is costly, so they opt for technology strategy consulting instead.
WHY DO COMPANIES NEED A TECHNOLOGY STRATEGY?
In 2021, McKinsey conducted Global Survey on Information Technology strategy. They found that the pandemic had accelerated digital adoption by 3-4 years. It means companies need to transform at an ever-increasing pace if they want to prosper in the post-pandemic digital era.
But there's an even more refreshing fact. The same survey confirms that in 2023, only 11% of companies will be economically viable without making changes to their business model. 21% will need to integrate technology into the current operations. And 64% will have to build a new digital business.
Today, to meet the evolving market demands, business leaders have to be bold enough for big changes. And these changes are impossible without prioritizing strategic IT. With a well-thought-out technology roadmap, companies may not only fix their operations but also reinvent their business model.
Which transformations are pursued by businesses?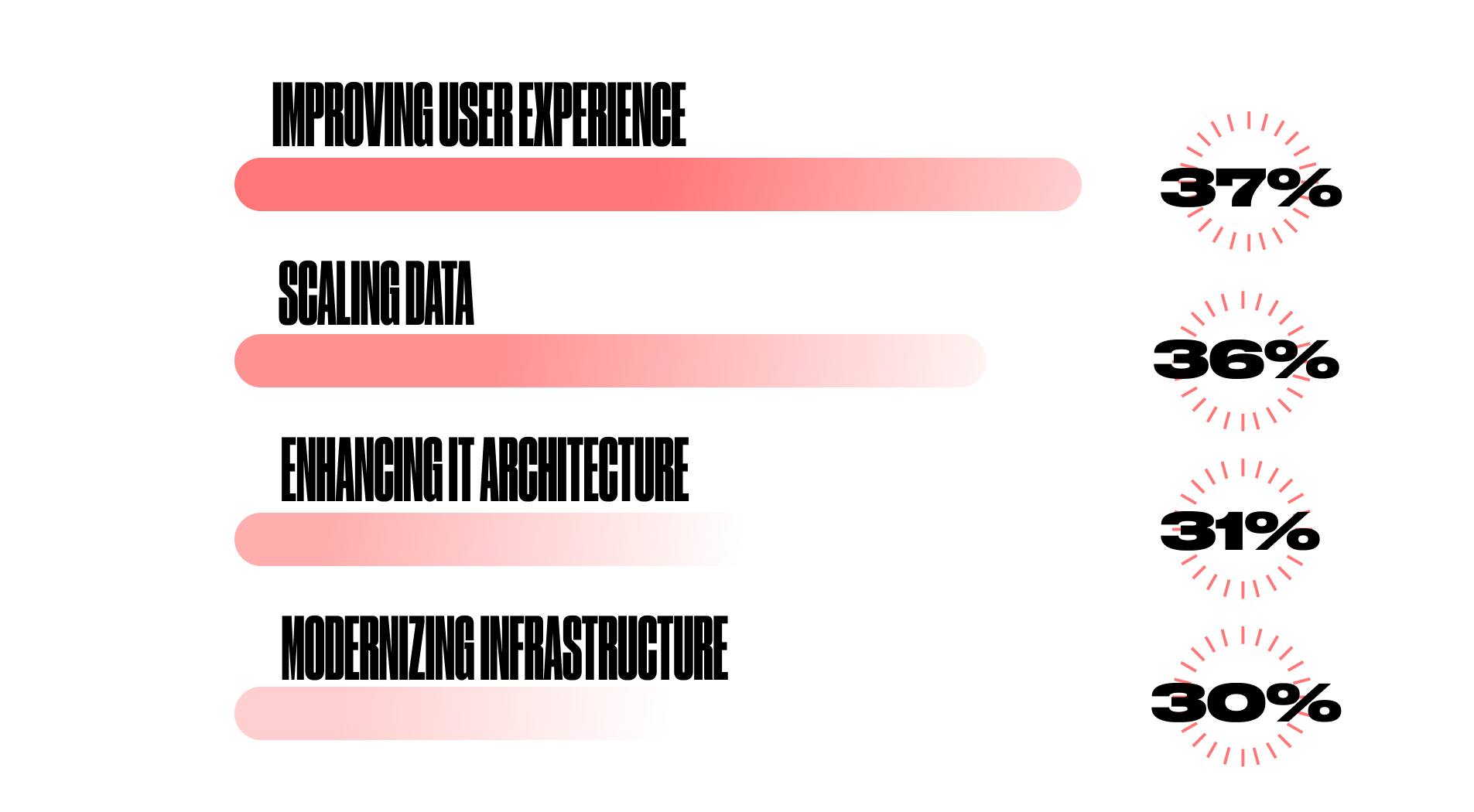 IMPROVING USER EXPERIENCE — 37%
Businesses have long been product-driven, but the time is ripe for a shift in trends. Now, the focus is on end-users. People come to your site or app with a certain goal and they want to achieve it with little effort. The truth is your product's success is defined not by the high-end functionality, but by the experience your customers get from using this functionality.
Modern users expect personalization, among other things. So you need to know your customers well — steps they take on their journey, stumbling blocks, and gaps between channels. You should further prioritize investing in UX optimization across all touchpoints.
SCALING DATA — 36%
By leveraging big data, business leaders make informed decisions about the company's current position and areas they can expand to. Companies take advantage of all kinds of data — customer records, transactions, social media posts, sensor data, clicks, etc. They then analyze these datasets to spot trends and patterns, which might help in shaping better business and IT strategies.
Despite the strategic value of data, many companies are struggling to maximize its potential. The big data environment is complex. It requires building multiple systems for data storage, management, and analytics that should interact smoothly with each other. To achieve this, businesses should cooperate with highly skilled tech partners.
ENHANCING IT ARCHITECTURE — 31%
IT architecture outlines how tech assets should be allocated to ensure uninterrupted day-to-day operations and improve overall business performance. It centers around core business functions where enhancements might bring maximum efficiency.
As a rule, IT architecture is layered. It has 3 components — applications, data, and technology — that work as a seamless whole. Applications are those tools and services that business users utilize to accomplish their daily tasks. Data refers to information assets managed by the business to support critical functions. And technology encompasses platforms and facilities that underpin all the operations — i.e. servers, networks, storage.
To be effective over the long term, the architecture must be improved and optimized continuously.
MODERNIZING INFRASTRUCTURE — 30%
Approximately 31% of technology infrastructure in an average company consists of obsolete systems. Legacy infrastructure components may include applications, operating environments, and processes. To maintain them, companies spend 60% of the IT budget. Since such components are outdated or no longer appropriately supported, they may leave your company with security or compliance flaws.
According to Gartner, there are 3 main approaches to tech modernization: 1) rearchitecting, 2) rebuilding, and 3) replacing. But before settling on one of them, you should compare them in terms of ultimate functionality, cost, and potential risks.
WHEN A TECH STRATEGY BREAKS YOUR BUSINESS [DON'TS]
Once business owners start to see the real impact of IT strategy development on competitors, they rush into strategizing as well. But instead of capitalizing on a killer technology strategy, they end up with weak innovation and procedural problems. No matter how hard they try, they fail to get actionable results. How's that?
Digital transformation is notoriously difficult as it interferes with every single aspect of business operations. It is not about tech as such; it is about business-supporting initiatives powered by tech. This brings us to the list of tech strategy don'ts.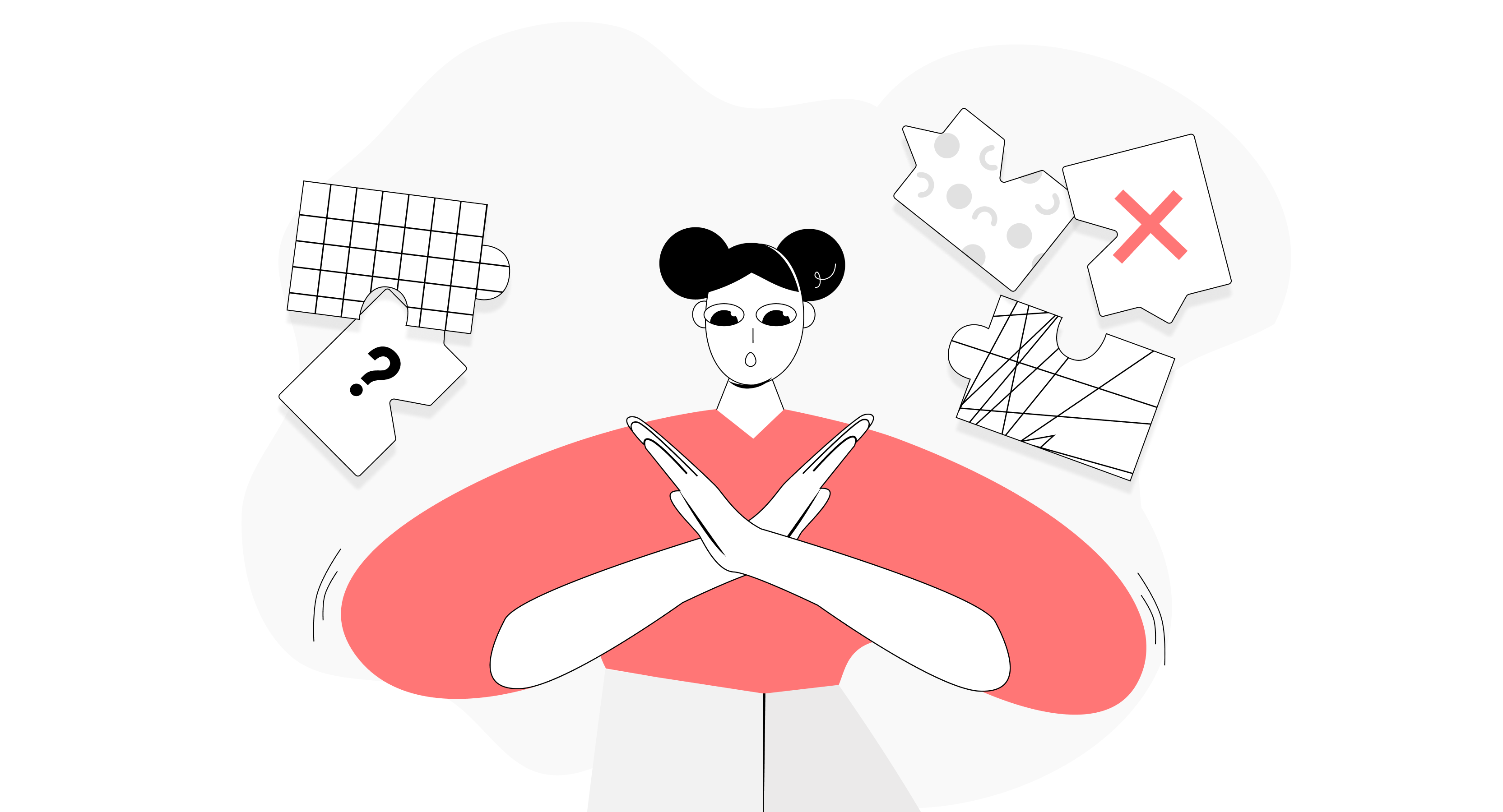 ❌ Don't give first priority to tech. When business owners get to grips with technology strategic planning, they focus on technology instead of the specific challenges their company faces. The choice of a tech stack should be centered around the problem that needs to be solved — it's critical. Otherwise, the strategy will be ineffective.
❌ Don't follow the lead. If your competitors use a select set of technologies, it doesn't necessarily mean that you need them too. These technologies may go well together in the context of the competitor's unique internal processes and may fail to bring the expected results in your case.
❌ Don't bet big. Digital transformation takes time and money. Aggressive strategies can play a bad trick on your business as they imply irrevocable disruption of long-standing processes. Changes are always accompanied by challenges; and big changes — by big challenges, which most of the companies can't afford. So, you'd better start small.
❌ Don't leave it all to tech. Digital solutions are not the driving force of business transformation. People operating these solutions are. For an IT strategy plan to be effective, everyone on the team needs to understand its impact and commit to it, leaving behind the traditional ways of doing things.
❌ Don't take the DIY approach — unless you are a business strategist who also knows tech well. Otherwise, you will end up investing in 'shiny new' tech that adds limited or no value to your business. In addition to irrelevant enhancements, you also risk making band-aid patches, and not a sustainable cohesive transformation.
WHEN A TECHNOLOGY STRATEGY MAKES YOUR BUSINESS [DOS]
As the pace of digital change accelerates, businesses need to adapt fast and make technology decisions that boost their effectiveness. If built right, a business technology strategy pays off with new revenue streams, lower day-to-day expenses, and increased edge over competitors. But how to build it right?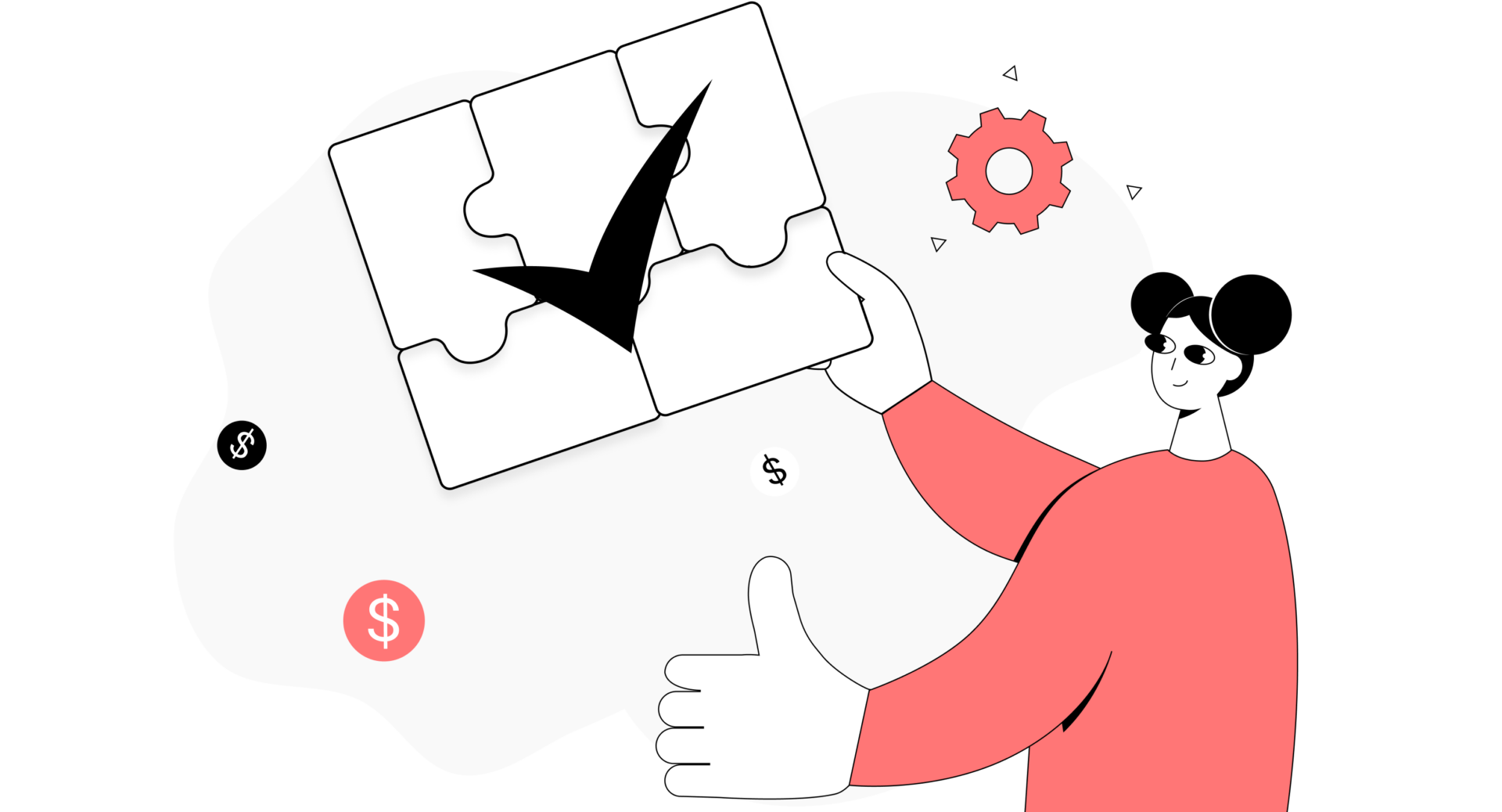 ✅ Do know your business needs. Review your current processes and tech stack to understand how they hinder you from achieving the overall strategic goals. Your technology strategy articulates a response to this hindrance. If the challenges are not defined, you won't be able to clearly see how to overcome them.
✅ Do coordinate steps with each other. Companies often direct efforts to select initiatives and fail to assess how they impact other systems and processes. Identifying dependencies is key to seeing the full scope of a technical strategy. That way, you can define a set of coherent actions and tasks for its execution.
✅ Do move ahead in iterations. If you are working on a complex project that falls within a long timeframe, make sure to divide the process into chunks and outline which results you expect to get during each iteration. That way, you'll understand whether your business is heading in the right direction. And if not, you'll have a chance for timely pivoting.
✅ Do measure the success. Companies leverage technology to achieve clear growth objectives — i.e. improving operational efficiency, increasing profit, refining customer service. You should have clear metrics in place to see whether the strategy works at all.
✅ Do invest in training. Advanced tech requires the right expertise behind it. Your employees need to understand not only the 'why' behind digital transformation but also the 'how'. Implement the immersive onboarding program to ensure that the team is able to keep up with new workflows, tools, and processes. This will help them treat digital change as a cure, not a curse.
DO SELECT A TRUSTWORTHY PARTNER
Developing an IT strategy for business is no small undertaking, especially if you don't know how to approach it the right way. Experimentation is good, but it is not suitable at times when the company is constrained by time or budget. To not end up with technology initiatives that slow your business down, you need guidance and niche-specific knowledge.
Technology consultants or on-demand CTOs have that knowledge and most importantly, experience. They have so far led a couple of businesses through the turbulence of transformation and are alert to the nuances of the ever-changing technology landscape. Experts know best how to build an infrastructure that is resilient, flexible, and in sync with your business capabilities. So, you'd better opt for  IT strategy services if you doubt your expertise in the niche.
What to look for in technology services?
Audit of technology capabilities
Legacy systems modernization
Product management & development
Technology leadership
Resources & budget planning
CXDojo offers all the above, and even more. Our goal is to keep adjustable to the customer's needs and introduce solutions that really make their business. This is proven by the feedback from our clients, who have brought us to the list of top IT services companies on Clutch.
Shall we help?